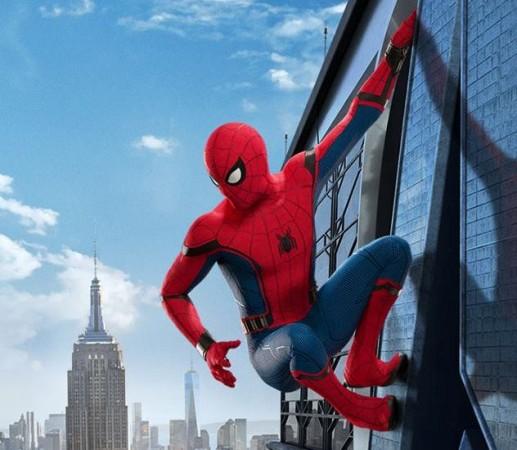 Another Spider-Man spinoff is reportedly in the making. Sony is teaming up with Marvel Studios for a spinoff based on one of the web-slingers supporting cast - Cindy Moon, a.k.a. Silk. We all know there is already a slew of spinoffs in the offing. A film based on Venom's character starring Tom Hardy premieres on October 5. Then, there is "Silver & Black," and "The Girl in the Spider's Web," starring Claire Foy.
Sony is developing a Spider-Man spinoff movie about Korean-American superheroine Cindy Moon. The adaptation will be based on the Marvel comic 'Silk' and be produced by Amy Pascal

(via @TheWrap) pic.twitter.com/ULNCkOm9wp

— Marvel Facts & News (@MarveIFacts) June 22, 2018
So who is Silk? The character, created by writer Dan Slott and artist Humberto Ramos, first appeared in "The Amazing Spider-Man #1" in 2014. The superwoman is known for her use of radioactive rays that she acquired when a science exhibition goes wrong. A student in Peter Parker's class, Silk is then bitten by a radioactive spider post which she gets her superpower. In last year's "Spider-Man: Homecoming," Tiffany Espensen played the role of Silk.
A report on Deadline stated that the idea is in the nascent stage while Sony and producer Amy Pascal are working on the developing. The team is also keeping the details under the wraps to create more curiosity among fans. Similarly, Variety reported, "Sony had no comment about the project, which is in the early stages of development. The logline is under wraps. No director, writer or actors are attached." In another report, AV Club opined that the casting of a Korean-American superwoman will act as a strong point for diversity for the Spider-Man franchise that is currently revolved almost around Tom Hardy.
Spider-Man grabbed the headlines in the recent times for an interesting reason. There were reports that the makers are planning to bring major changes to his suit in "Spider-Man: Homecoming 2." Meanwhile, early this month, Marvel announced its first solo female superhero film, "Captain Marvel," starring Brie Larson.