Tom Cruise-starrerEdge of Tomorrow 2 has reportedly got the script in place. The Doug Liman directorial, aka Live Die Repeat Repeat, is ready to begin production but "when" is the question.
According to Liman, an amazing script is in place, but given that the cast and crew of the movie are packed with other projects. This leaves no way for the team to reunite anytime in the near future.
Also Read: Tom Cruise's Edge of Tomorrow 2 will justify Live. Die. Repeat. ending? Christopher McQuarrie teases spoilers
Discussing the project while promoting his recent release with Cruise, American Made, Liman told Collider that he, Cruise and Emily Blunt are currently caught in tight schedules, preventing them from kick-starting the filming.
"Tom and Emily and I are really excited to go do it. We have a script. We're just trying to find a time to schedule it, between my schedule and Emily's and Tom's," he said.
Liman also shared that the team in no hurry to churn out the sequel. He feels that the sequel is a result of fans' love for the concept and he wants to give them a good output and not something they put together for sake of it.
"It's one of these things where it's a sequel whose origins come from the best possible place, which is, it's not a studio saying, 'Hey, we think we can make some more money. Let's just stamp out another one.' This sequel originated with fans of the original film who continually came up to Tom and myself and Emily and told us how much they loved the movie and would we ever consider a sequel," Liman explained.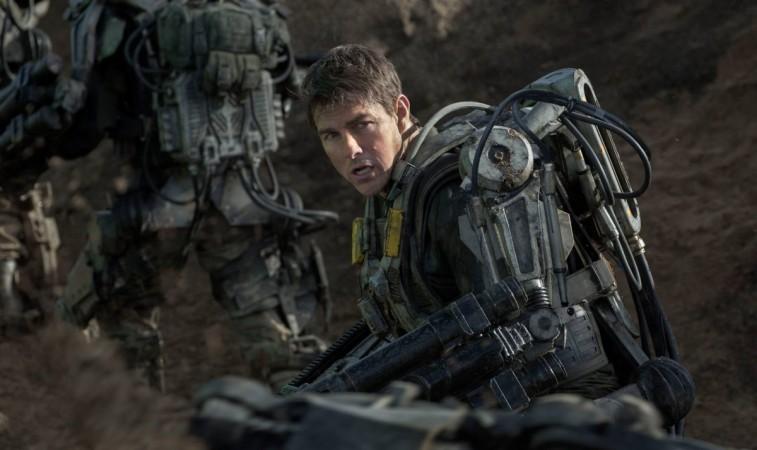 It is being speculated that the earliest that fans can expect Edge of Tomorrow 2 to start filming will be sometime early 2019. The reason: Liman has just begun work on Chaos Walking slated to release in March 2019, Cruise is busy with Mission: Impossible 6 followed by Top Gun sequel Maverick and Blunt is finishing Marry Poppins Returns and A Quiet Place.
Not only are the three key members occupied, Chris McQuarrie (who was to pen down the script) has been busy with the shooting of Mission: Impossible 6. However, Liman confirmed that Joe Shrapnel and Anna Waterhouse wrote the Edge of Tomorrow 2 script under McQuarrie's supervision.