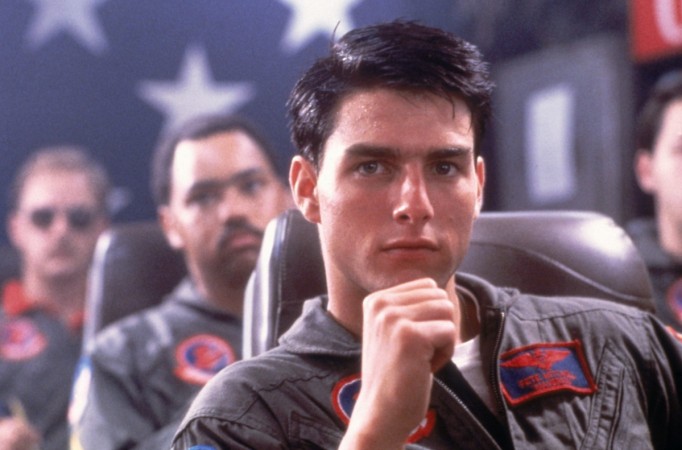 Not long ago, Tom Cruise put to rest years of speculation confirming that a sequel to Top Gun is in the making. After hinting that there were talks, the actor finally confirmed Top Gun 2 is happening.
As soon as the news broke out, Twitter went haywire to guess what the new movie will focus on. While some were funny, there were a few interesting storylines as well. But now, The Mummy actor himself has teased the possible plotline.
Also Read: Tom Cruise's Edge of Tomorrow to be a two-part franchise? Director teases spoilers
Instead of giving the movie title a number, the actor revealed what the Top Gun sequel will be called. The Mission: Impossible actor has told that the movie will be named after his character. The sequel to the 1986 movie will be called Top Gun: Maverick.
The actor admits that he doesn't want the movie will not have a numerical in the title because it is Top Gun movie, you don't need a number.
He did not stop at sharing the title. Cruise went on to drop hints about the storyline as well. Careful about not revealing too much information, he told Access Hollywood that the film will be like the first one.
"It's gonna be a competition film, like the first one. And it's gonna be in the same vein, the same tone as the first one. But a progression for Maverick." Cruise told the website.
He also added that the film will carry forward the same style and score from the first Top Gun. Maverick will feature the aviators, aircraft, jets and everything that defined Top Gun. "I am very excited, this is going to be a great challenge," he told in the video below.
Tom Cruise talks about Top Gun 2:
Cruise already has a lot on his plate. The actor is busy promoting his upcoming horror movie, The Mummy and is occupied with the filming of Mission: Impossible 6 with Henry Cavill. The actor will soon begin his work with Edge of Tomorrow 2 aka Live Die Repeat and Repeat and eventually don his aviators for the Top Gun sequel. Most of the core cast is expected to return for the Top Gun sequel, including Val Kilmer Lobbies expected to reprise the role of Iceman.
IGN reports that while the sequel doesn't have a release date, director Joseph Kosinski is the frontrunner to helm the sequel.