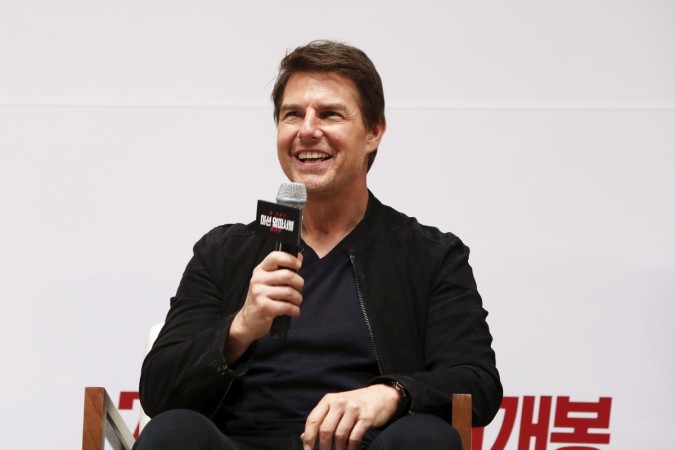 Top Gun: Maverick movie star Tom Cruise won't be the face of an upcoming TV adaptation of the acclaimed action-thriller story. Tom Cruise is reportedly being replaced as an action hero in the TV adaptation of Lee Child's Jack Reacher phenomenal work because he is too short.
As per author Lee Child's acclaimed book, the former major in the United States military police is described as a 6ft 5in tall guy, whose hands are as big as dinner plates. However, several fans have complained about Tom Cruise's ability to portray Jack Reacher in the films due to his height of 5ft 7in.
Tom Cruise has portrayed the titular character of Jack Reacher in two movies so far, Jack Reacher and Jack Reacher: Never Go Back. The 2012 release followed a homicide investigator who digs deeper into a case that involved a trained military sniper who shot five random victims. Directed by Christopher McQuarrie, the movie was made on a budget of $60 million and went on to earn more than $200 million at the box-office.
The second part of the movie was released in 2016 and showed how Jack Reacher should uncover the truth behind a major government conspiracy in order to clear his own name. During his run from the law, Jack uncovers a potential secret from his own past that reportedly changes his life. The movie was directed by Edward Zwick and received mixed reviews from critics but grossed $162 million worldwide.

Author Lee Child told BBC Manchester that "Cruise, for all his talent, didn't have that physicality." The 64-year-old British author further said that a deal was signed last week to adapt to the character for a television show.
That being said, Lee praised Tom Cruise's talent and admitted that the readers are right as "The size of Reacher is really, really important and it's a big component of who he is." As per the author, when Jack Reacher walks into a room, everyone around him should feel nervous just for the first few minutes. Lee has decided that there would not be any more movies featuring Tom Cruise in the lead role.
"Instead we're going to take it to Netflix or long form streaming television, with a completely new actor," Lee added.
Lee Child further pointed out that since they are rebooting the character, they are going to find the perfect guy to portray Jack Reacher in the upcoming TV series.