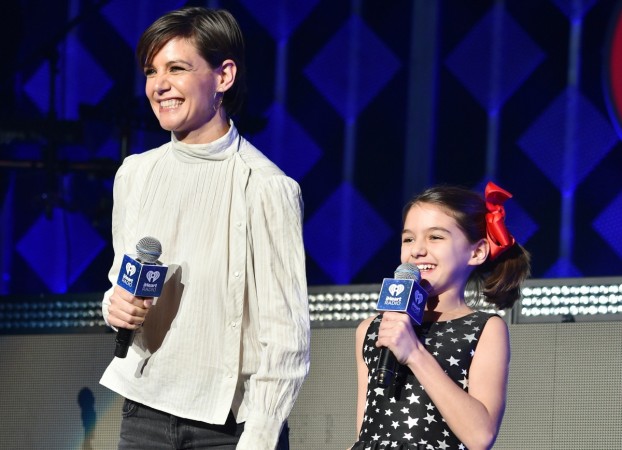 After divorcing Tom Cruise, Katie Holmes decided to focus on her daughter Suri Cruise. From Katie's Instagram pictures, it looks like she shares a great chemistry with her 12-year-old daughter.
However, a recent report alleged that Batman Begins movie actress is worried that Suri is becoming more and more like her father Tom Cruise. The claim was later debunked by a fact-checking website.
As per a recent report by RadarOnline, Suri Cruise's recent traits resembles like her father Tom and Katie is concerned that her daughter is reportedly turning into the Top Gun movie star.
"It's not just her features – Suri's personality is becoming more like Tom's every day," an alleged insider added. The insider went on to claim that the young Suri has Tom's intensity, "She's meticulous about her diet and what she eats and how much, and she's even started to get into her exercise."
"It must be quite freaky for Katie, who is strong-willed herself but even she has to admit to her friends that Suri is becoming more and more like her dad," the alleged insider continued.
However, Gossip Cop checked in with Katie Holmes rep, who confirmed that the claims are false and Katie is not at all worried about Suri showing Tom Cruise's characteristics.
In other news, Katie Holmes and Jamie Foxx are trying to keep their relationship as normal as they possibly can. However, the news of their alleged marriage surfaces on weekly basis. Back in October, it was falsely reported that Katie Holmes is moving to Atlanta with Jamie Foxx as they have decided to live together. Recently, a report from NW alleged that Katie and Jamie are reportedly planning to get married in Paris in 2019.
As per the alleged report, after Tom Cruise, Katie Holmes and Jamie Foxx are reportedly planning to have a romantic wedding in Paris. The outlet's report further contends that the Academy Award-winning star intents to adopt Suri Cruise as she "loves Jamie and already looks at him as a father figure."
"Jamie will adopt Suri when the time is right, but not before they've said their vows. And in a couple of months, Katie and Jamie could be Mr. and Mrs. Foxx-y!"
The bogus report of Katie Holme and Jamie Foxx's marriage was later debunked by Gossip Cop. After confirming from Katie's rep, the fact-checking outlet reported that the couple isn't planning a 2019 Paris wedding.