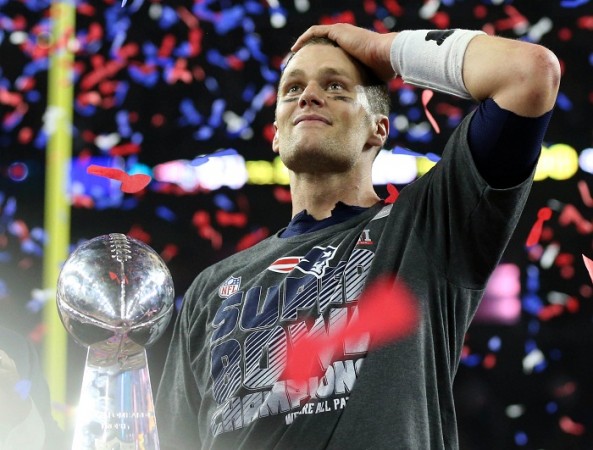 One of the biggest mysteries in the history of sports has been finally uncovered on Monday. New England Patriots' quarterback Tom Brady's missing jersey has finally been traced...to Mexico!
Wonder what the US President Donald Trump has to say on that.
READ: Roger Waters supports Trump's Mexican Wall idea?
Brady, one of the greatest NFL players ever, lost his jersey following the end of Super Bowl 51 this February, where the Patriots made an unbelievable comeback to overpower the Atlanta Falcons.
After several weeks of mystery and investigations, the FBI and the NFL as well as the New England Patriots' security team have finally found the jersey, whose estimate value is $500,000, according to the Houston Police Department.
Houston Police Chief Art Acevedo took to Twitter to reveal the news.
Proud @houstonpolice Major Offenders Divison traced Brady Jersey to Mexico & it has been recovered with help of FBI & Mexican authorities.

— Chief Art Acevedo (@ArtAcevedo) March 20, 2017
The National Football League (NFL), however, in their statement on Monday, did not mention anything about Brady's Super Bowl 2017 jersey being traced in Mexico. They just mentioned that the jersey was found "in the possession of a credentialed member of the international media."