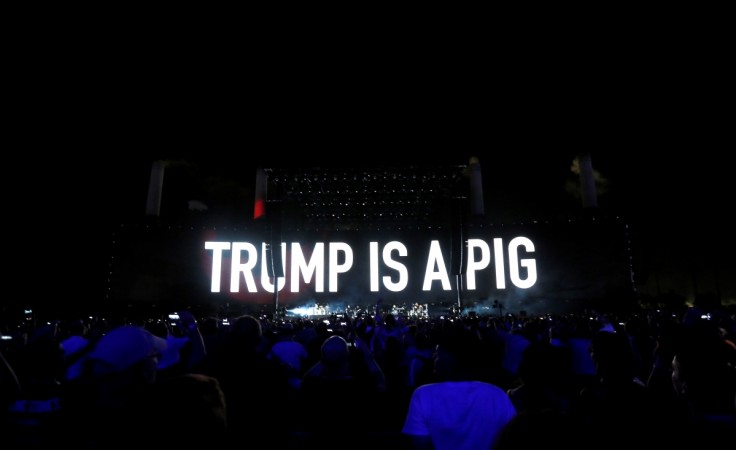 Roger Waters is one of the harshest critics of Donald Trump and this has been seen clearly from the Pink Floyd legend's various concerts across the Americas over the last few months.
However, for the first time ever, Waters, who is scheduled to play his 'Us+Them' live tour later this year, may be banking on one of Trump's ideas, to do something incredible!
READ: Why the much-awaited Pink Floyd reunion can still happen in 2017!
Trump seems pretty serious about building the US-Mexico border wall, which he envisions will be a 1,000-mile barrier set up to prevent illegal immigration.
On his first week in the White House, Trump, the 45th president of the United States of America, mentioned building a wall on the US-Mexico border which will be "impenetrable and beautiful".
He has also asked his administration to take immediate steps to start working on it.
Frustrated with the proceedings, Roger Waters released a video of the Pink Floyd classic Pigs on Inauguration Day, earlier this year, with visuals taken from his live performance in Mexico City last September. In the video captioned "The resistance begins today", Trump has been vehemently slammed by Waters.
There's an iconic flying pig with the message "f**k Trump and his wall" and also the American president has been depicted as a dildo-loving Nazi with a micro penis!
Here is the video:
Roger Waters' new plan!
Waters performed the legendary song Brick in the Wall from the Pink Floyd album The Wall (1979), in Berlin, Germany, in July 1990, to commemorate the fall of the Berlin Wall, which happened eight months earlier.
This time, he is planning a concert to slam Trump's idea of building the so-called 'beautiful' US-Mexico border wall.
The legendary musician is planning for the live event to take place on the southern border between the two countries, where the wall will be built.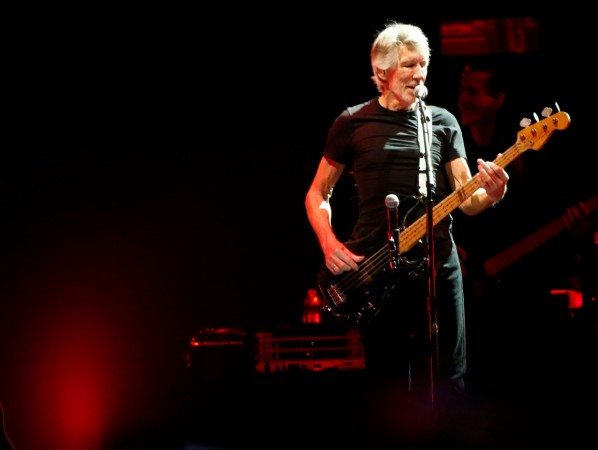 "[The Wall] is very relevant now with Mr Trump and all of this talk of building walls and creating as much enmity as possible between races and religions," the AFP quoted Waters as saying.
"There will first need to be an awakening against these far-right policies. The sewers are engorged by greedy and powerful men as I speak to you," Waters added. "Music is a legitimate place to express protest, musicians have an absolute right, a duty, to open their mouths to speak out."