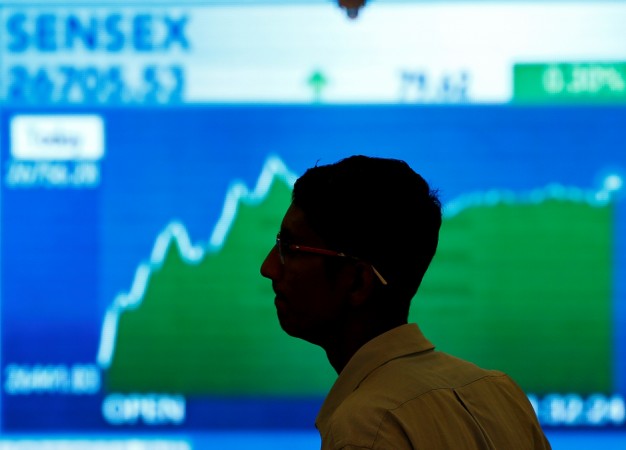 A lacklustre early trading session on Friday saw the benchmark indices remaining almost flat even as select stocks such as Titan, PNB Housing Finance and IOC rallied sharply. Titan had declared a surge in sales and net profit on Thursday for the June quarter, triggering a bull run.
Titan gained 10.59 percent to hit a new 52-week high of Rs 616 and was trading 8.32 percent higher at Rs 604 on the BSE at around 10 am. PNB Housing Finance was up 5.06 percent at Rs 1,513 before scaling a high of Rs 1,534 in early session on the BSE with volumes significantly higher as compared to the two-week average.
Also read: Demand for gold jewellery in India rises 41% in June quarter: World Gold Council
Titan's standalone net profit for the June quarter more than doubled to Rs 266.9 crore from Rs 129.2 crore in the corresponding period last year. Sales stood at Rs 394.4 crore, up 42.4 percent from Rs 276.9 crore in the first quarter last fiscal, according to regulatory filings to the BSE.
The jewellery business (Tanishq) rose 54 percent to Rs 3,307 crore while the watches segment revenues remained almost flat at Rs 510 crore.
"Our jewellery business has done a stellar performance in the first quarter due to a combination of one of the best Akshaya Tritiya sales, a very successful gold exchange programme as well as an element of advancement of sales in June in anticipation of higher GST rates," Bhaskar Bhat, MD of Titan, said in a statement.
The BSE Sensex was down 8 points to 32,229 while the NSE Nifty was up 6 points at 10,019.
Apart from Titan, other stocks that hit fresh 52-week highs included Vedanta, Bata India, ACC and Indiabulls Real Estate.
In other corporate news, Infosys said that it will be acquiring Brilliant Basics, a London-based product design and customer experience company but did not disclose the acquisition amount.
Bharat Petroleum Corporation Ltd. (BPCL), a state-owned oil marketing company, is likely to complete the final commissioning of its Kochi refinery expansion by the month-end at Rs 16,000 crore, Rs 800 crore lower than the estimated cost, said brokerage Angel Broking.
"With the final commissioning, the expected capacity of the facility is expected to go up from 9.5 mln metric tonnes per annum (mmtpa) to 15.5 mmtpa," the brokerage said in a note.