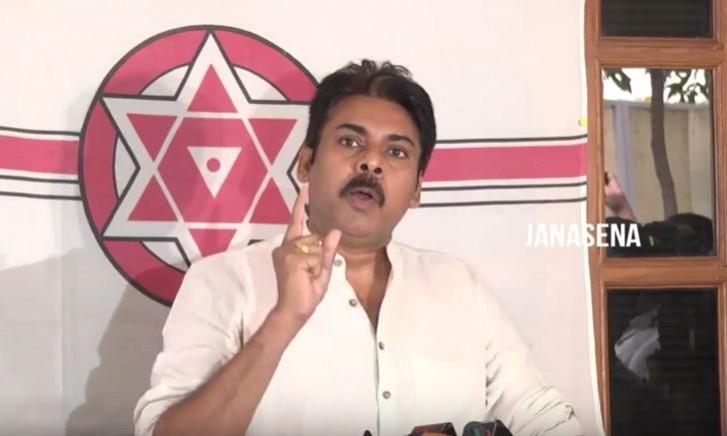 Jana Sena Party chief and power star Pawan Kalyan has opened up about the controversy about Lord Balaji's Pink Diamond missing theory and extended the support to the community of the priests.
Chief priest Ramana Deekshitulu had recently alleged that one precious 'pink diamond' offered to the Lord Venkateshwara had gone missing and reached an international auction. He had demanded a Central Bureau of India (CBI) probe and was later sacked by the Tirumala Tirupati Devasthanams (TTD) Board.
Anil Singhal, an executive officer from the TTD Board, had also fended off Ramana Deekshitulu's allegations in a press conference. He had said that the missing jewellery was not a pink diamond at all, but a ruby that broke during a Brahmotsavam festival as people flung coins at the deity.
Weeks after the controversy broke out, Pawan Kalyan took to Twitter to talk about it. In a series of posts, the power star extended the support of his party to the priests' community. He says that the Andhra Pradesh government's answer on the issue is not satisfactory. He also asked for an explanation on other missing jewellery from the temple. Here is the actor's series of comments on Twitter.
With love & admiration we elect the leaders & they rule us with fear & terror. My support is there for Nayi- Brahimins'. JSP will look into their demands & extend our support.

Regarding High priest of TTD' Ramana Deekshithulu' gari, concerns raised.. about missing of Pink Diamond & other jewellery of Lord Balaji; the answers given by AP Govt is not satisfactory.

Why don't they recreate a scene with 'forensic experts' How that pink diamond has become fragments and gone missing because of a devotee threw coins at it', and for sure we will get to know the facts then. Even The old adage 'As hard as diamond' can be put for test.

According to AP Govt's 'Lord Balaji's Pink Diamond missing theory'; any robber in the country can relieve jewellery from idols throwing a handful of coins at them while the procession is going on. ok, then what about other missing jewels stored in the Vaults.

A brief chat with a senior IPS officer whom I had met in Hyd airport lounge few years back revealed some interesting facts about missing jewellery of TTD. Even the opposition TDP leaders were aware of that fact. According to him, Jewellery went to some middle eastern country in a private aircraft from our country.

That's why TTD High priest concerns are not a surprise for me.

The robbers must be assuming that 'Lord Balaji is Mute.. it's ok to rob him'.