MS Dhoni was arguably the best Indian limited-overs captain. The former World Cup-winning skipper's reading of the game is a cut above the rest and he continues to be a key member of the leadership group.
However, Dhoni's batting prowess, especially the ability to dominate bowling attacks and hit the big ones, is on the wane. The 37-year-old wicketkeeper-batsman is certainly a shadow of his former destructive self.
Over the last 12 months, Dhoni's place in the limited-overs side has come under scrutiny. The right-hander has managed only 386 runs in the said period from 18 innings at a below-par average of 27.57.
More importantly, the rate at which he scores runs has become a matter of concern for the side. His strike rate over the 15 matches he has played in 2018 is a paltry 67.36.
Dhoni's batting frailties came to the fore once again in the Asia Cup as he managed only 77 runs from four innings. The experienced campaigner's inability to get going was the highlight of a poor show from the Indian middle order in the tournament.
Former India batsman Sanjay Manjrekar was seemingly unhappy with Dhoni's showing in the Asia Cup as he insisted India should be looking at other options even before the 2019 Cricket World Cup if they are concerned about his batting.
Manjrekar insisted India should even be prepared to overlook Dhoni's leadership and wicket keeping skills if they find "an exciting option" to replace the senior campaigner.
"...I have always said that at this stage Dhoni is not the world-beater that he was. Just bat him down the order, today (in Asia Cup 2018 final) he should not have come ahead of Kedar Jadhav. Kedar is an in-form batsman, a pure batsman. Tone down your expectations from Dhoni the batsman," Manjrekar said during a chat show on ESPN Cricinfo.
"He (Dhoni) is a good keeper stumping everything that comes his way, a reliable keeper. Virat Kohli needs a person around him, World Cup pressure around him, a man with all the experience but his batting is clearly a problem and If India have an exciting option to replace Dhoni then they should start looking at it."
In the tense Asia Cup final on Friday, Dhoni tried to steady the ship after Bangladesh bowlers dented India's chase of 223 by striking early.
The wicketkeeper-batsman struck a 66-ball 37 but was dismissed at a crucial juncture with the team still needing 63 runs.
Dhoni needs to step up as a batsman: Prasad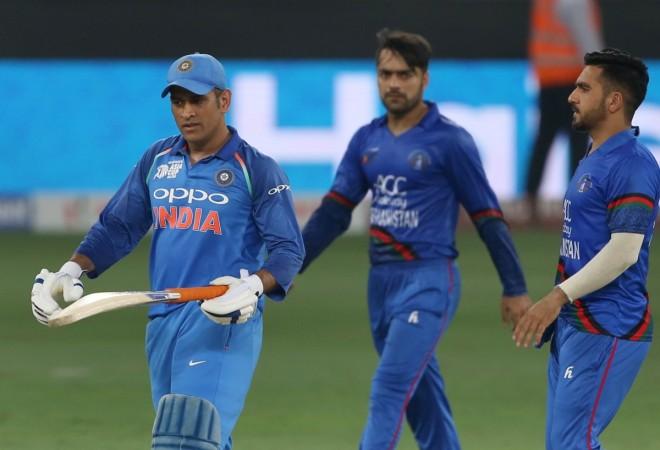 Meanwhile, former India pacer Venkatesh Prasad has said Dhoni will have to improve his batting, considering the likes of Rishabh Pant, who are waiting in the wings to take over from the veteran.
"Rohit Sharma and Co. emerged deserving Asia Cup champions. With the focus on next year's World Cup, the victory is a big statement of intent by the Indian side. Having said that, it was also a reality check for the middle order, which still looks fluid," Prasad wrote in his column for The Times of India.
"MS Dhoni will need to step up as a batsman. Although Rishabh Pant is waiting in the wings, Dhoni's wicketkeeping skills remain sharp and a cut above the rest."
Dhoni has been under the pump for quite some time now but the team management, including captain Virat Kohli and coach Ravi Shastri, has backed the stumper.
Kohli had even said last year that critics have made it a habit to conveniently target Dhoni despite his contribution to the team in more than one way.
Shastri had made it clear that Dhoni would continue at least until the 2019 World Cup and that a decision on his future should be entirely his own.