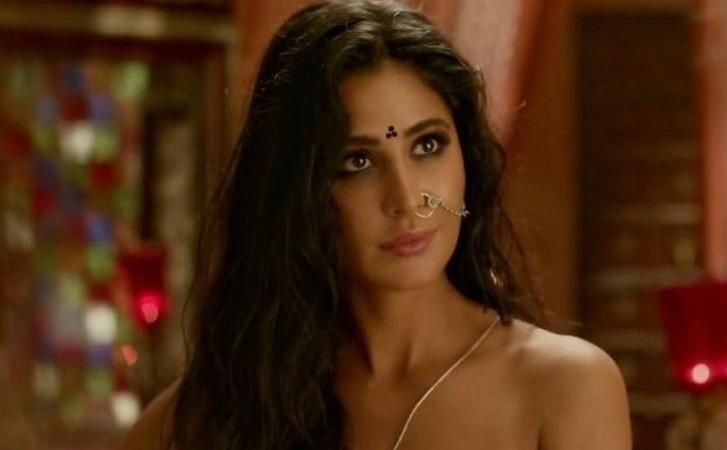 The trailer of Thugs of Hindostan received a mixed response from the viewers but looks like it is Katrina Kaif's fans who are highly disappointed with it.
Thugs of Hindostan features two actresses – Katrina Kaif and Fatima Sana Shaikh. Although neither of the two divas has any dialogue in the trailer, it is Katrina who has the least screen presence in the video.
Fatima does not have any dialogues in the trailer, but she is seen pulling off some impressive action sequences, which suggest that she has a strong role in the film. On the other side, Katrina is seen just as a glamour quotient in the trailer.
Her blink-and-miss appearance in the trailer of Thugs of Hindostan left her fans extremely upset. There are a series of tweets, expressing disappointment at new-comer Fatima apparently having a much stronger role than Katrina in the movie.

Many felt that Katrina's role appears to be that of a supporting actress in the period action drama. Although her beauty is being praised by many, Katrina's limited screen time in the trailer made her fans question – Why did she agree to play the role?
This made some remember Aamir's Dhoom 3, which had also presented Katrina mostly as a sex symbol.
Kat broke my heart because she choose Thugs Of Hindostan the supporting roll a lagend actress why?

— Katrina Kaif Pk (@Justkatrinakaif) January 7, 2018
It is so evident that Fatima's role is way better and bigger than Katrina's. Such a shame that she would do this to herself again after Dhoom 3! #ThugsOfHindostan

— PC Style File (@fashionistapc) September 27, 2018
I love Katrina Kaif but why has she signed up for a Movie there she is just dancing? It was the same with Dhoom 3 also. She deserves something better. I hope her role in Zero is better?? #ThugsOfHindustan #KatrinaKaif ?

— Sahar Brown (@SaharBrown19) September 27, 2018
Why katrina role is too less please we want to see more

— Rhea Kapoor✨ (@RiaKapoor19) September 27, 2018
A huge disappointment why Aamir is playing Raja Hindustani and Katrina again dancing like Dhoom 3

— Aarav Gupta (@OyeAaravgupta) September 27, 2018
Aamir's acting in the trailer also received a mixed response as some liked it but some others found him overacting. However, it is Amitabh Bachchan, who completely stole the limelight, at least in the trailer. His heavy voice and powerful presence made people excited about the movie.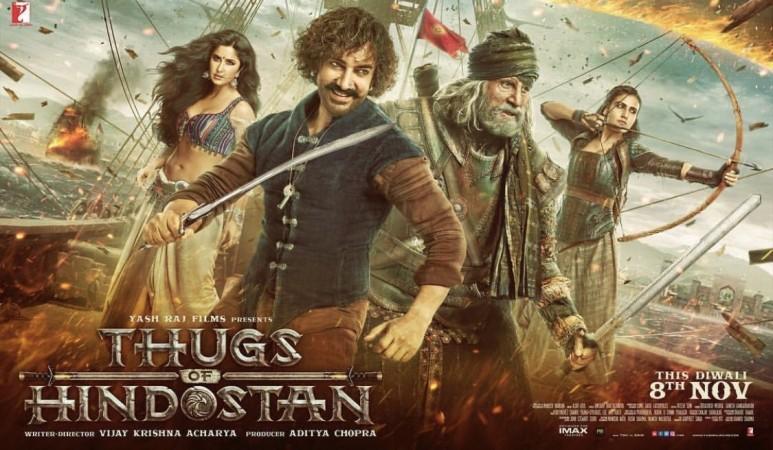 The movie is also being compared with the Pirates of the Caribbean series due to some similarities in the characters and overall treatment of the film. Directed by Vijay Krishna Acharya, Thugs of Hindostan is set on the backdrop of the pre-Independence era and is slated to be released on November 7.