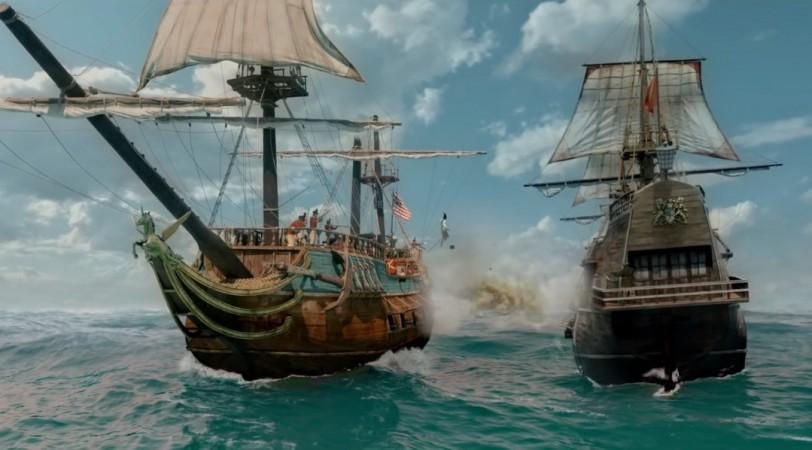 The much-awaited trailer of Yash Raj Films' magnum opus Thugs Of Hindostan has finally released online and one cannot help but notice the stark similarities with Hollywood's popular Pirates of the Caribbean series.
The trailer is undoubtedly a visual treat to the eyes which will surely take you into a different world altogether. It keeps you hooked and booked to your screens and makes you believe in the characters.
While there's no harm in taking inspiration from the West, it wouldn't be wrong to say that Thugs of Hindostan can be called as a rip-off of the Hollywood film series. Though the story has been weaved into India's pre-independence era when the British arrived in the 18th century to establish a connect with Indian audience, a similar backdrop can be observed in the Pirates of the Caribbean series as well.
Amitabh Bachchan plays the role of a rebel pirate who vows to bring down the British empire, the East India Trading Company. Similarly, Captain Jack Sparrow (played by Johnny Depp) and other pirates in the Hollywood series fight for their existence and freedom from the ruling powers like the East India Company and the Spanish empire.
However, Big B does what he is best at. He owns the character and brings him alive on the screen with his sheer acting talent. His army is backed by a fierce warrior played by Fatima Sana Shaikh who looks convincing on her part and pulls off the action sequences like a professional.
The larger-than-life fighting sequences between warring ships and choreographed sword fights that leaves you jaw-dropped also have an uncanny resemblance with that of its Hollywood counterpart. Of course, the sequences offer us with a Bollywood touch adding that inimitable style which a masala entertainer possesses. The slow-mo, close-up and wide shot effects add the spice to it, making it highly engaging for the audience.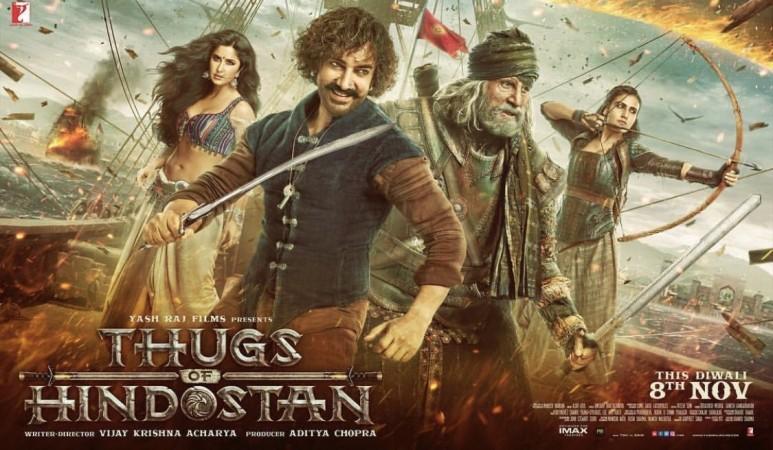 The situations or the scenes where Aamir's character as a trickster negotiates his demands with the British official will surely remind you of the humorous encounters between Jack Sparrow and the British officials.
But, the biggest problem here for Aamir comes with the comparison with the comic and wicked Jack Sparrow, which is inevitable. His portrayal of a Bhojpuri speaking thug struggles to connect with you unlike other characters played by Big B, Fatima, Katrina (even though with her blink and miss appearance) and other characters who can easily get away with it.
Though Thugs Of Hindostan has managed to create immense buzz with its intriguing trailer, the audience may come across with a lot of such similarities with Pirates of the Caribbean series when they will watch the movie in theatres this Diwali on November 8. Let's wait and watch.
Watch the trailer here: