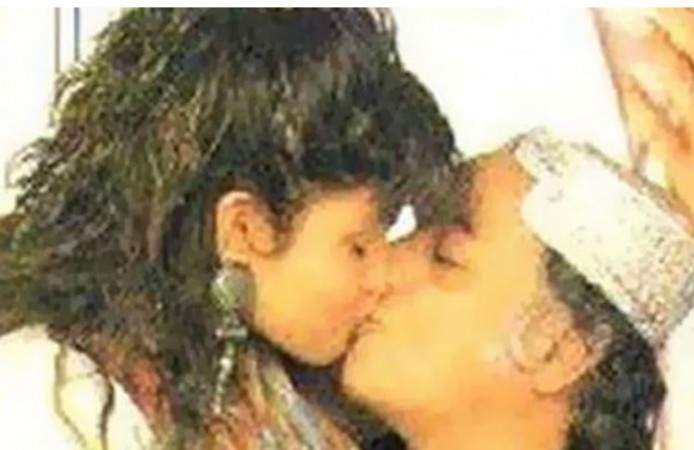 Trust Mahesh Bhatt to come up with some of the boldest, unfiltered statements ever made and he never disappoints. From calling Kajol an "overrated actress" and 'Barfi' an "overrated film" to questioning why wasn't Sonakshi Sinha named in the FIR filed against all those who attended AIB's roast; Mr Bhatt has given us some of the most shocking statements to look back at!
However, one bizarre statement made by him which can never get old or stale was during the cover shoot of a magazine back in the 80s. Mahesh had not only locked lips with his daughter for the cover page of the magazine but had also added that had she not been his daughter, he would have loved to marry her. Shocked?
The headline on Filmfare magazine -- "If Pooja wasn't my daughter, I'd have loved to marry her," -- had taken the entire nation by storm. However, known for his outlandish behaviour and borderline-creepy attitude, this was kind of expected from the maverick director who gave Bollywood some of its biggest hits like – Sadak, Aashiqui, Zakhm, Arth, Saransh etc.
Young and at the prime of his career, Bhatt married Lorraine Bright with whom he had two children – Pooja Bhatt and Rahul Bhatt. His super hit film, Aashiqui, is said to have been inspired by his love story with Lorraine.
However, owing to his unstable career and alcohol addiction, he drifted apart from them and fell in love with Parveen Babi. But, as luck would have it, even his relationship with the actress turned sour as her schizophrenia grew worse with time. It was during this time, that he found upcoming actress Soni Razdan and soon married her. With Soni, Bhatt has two daughters – Alia Bhatt and Shaheen Bhatt.