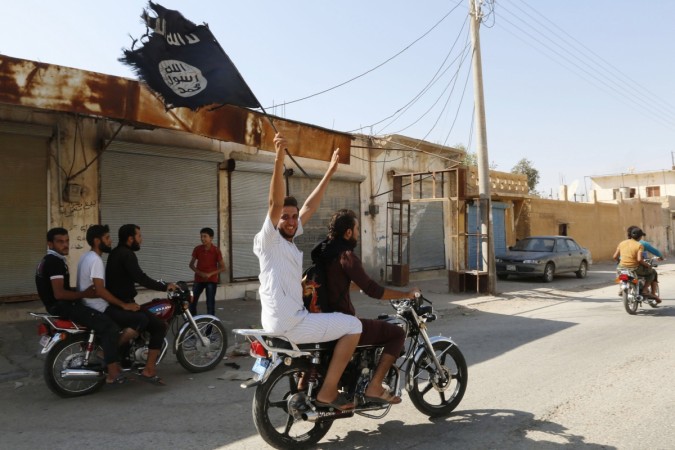 At least nine Islamic State (ISIS) suspects were arrested from different locations in a joint operation by the Special Cell of the Delhi Police and the Uttar Pradesh Anti-Terror Squad (ATS) on Thursday. The men were reportedly trying to recruit people across Maharashtra, Uttar Pradesh, Bihar and Punjab. An investigation into the matter is presently underway.
Three suspects were arrested from Jalandhar, Bijnor and Mumbai for plotting terror activities. The UP Special Task Force and ATS also detained a suspect from Narkatiaganj in Bihar. Media reports suggest that one of the suspects, who was arrested from Mumbai, was the main recruiter in Maharashtra.
An official from the UP ATS was quoted by the Indian Express as saying that they had "received information of a group being readied for terror activities. Special Cell Delhi Police, Crime Investigation cell Andhra Pradesh, Maharashtra ATS, Punjab and Bihar Police were involved in operation."
The Maharashtra ATS said in a statement that the arrested persons proposed to cause "harm to national integrity and social harmony." Cash, mobile phones, and other equipment were seized during the raids.
"Nine people from different locations were held by the police. Interrogation is underway. We have evidence against four such people. All are self motivated/radicalized and not in liaison with any group," Additional Director General (Law and Order) Daljeet Singh Choudhary told reporters.
He added: "In the searches conducted, no incriminating evidence has been found as yet. But it can be called a possible criminal conspiracy. They are misguided youths and can be admitted to the mainstream after counselling."
The joint operation was conducted at several places like Mumbai, Punjab, Bihar and Uttar Pradesh. "The police is interrogating six other persons. Legal action will be taken on the basis of evidence," UP Anti-Terror Squad chief Asim Arun was quoted as saying by news agency IANS.
"ATS Maharashtra gave necessary assistance during operation to nab two people suspected of terrorists activities from Mumbra in Maharashtra," the UP ATS was quoted by ANI as saying.
Media reports suggest three terror suspects were inspired by the Islamic State group and they have read radical literature circulated by affiliates of the terrorist organisation.
A case under IPC Sections 120(b) (punishment of criminal conspiracy), 121 (waging, or attempting to wage war, or abetting waging of war, against the Government of India), 122 (collecting arms, etc., with intention of waging war against the Government of India), 123 (concealing with intent to facilitate design to wage war), 153 (wantonly giving provocation with intent to cause riot) and Section 18 (punishment for conspiracy) of the Unlawful Activities (Prevention) Act has been registered against the arrested suspects in Lucknow.