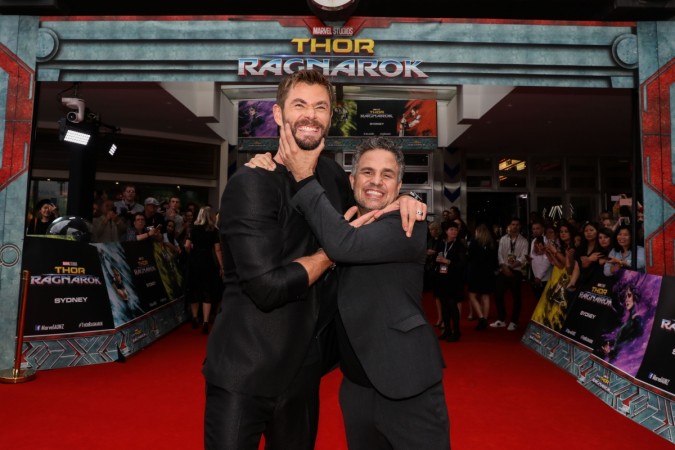 Thor: Ragnarok released in a few international markets last week and it should come as no surprise that the film made a whopping $100 million internationally. The early international box office collection has got Marvel on a great start with regard to Thor 3.
The Chris Hemsworth – Mark Ruffalo starrer released in the UK, South Korea, Australia, Brazil, France, Indonesia and Taiwan before the US release. The movie debuted to thundering $107.6 million at the box office.
Also Read: Thor: Ragnarok gets EPIC review from Justice League's Joss Whedon
According to Variety, the highest earnings are recorded from the UK as the film earned $15.8 million, about 27 percent more than Doctor Strange last year. The film topped the UK box office, making it one of the biggest October openings ever for a movie in the country, along with James Bond titles.
Recording the second highest from S. Korea, the Marvel movie made just a little less than that of the British market. Thor 3 racked in $15.3 million. Hemsworth seemed to have wooed Australia lesser as the film earned the third highest from down under. The film earned $8.4 million.
As for other markets, Thor earned $8.3 million in Brazil, $7.4 million in France, $5.5 million in Indonesia and Taiwan collections stood at $5.4 million.
Disney noted that Thor 3's international collections are 4 percent higher than Guardians of the Galaxy Vol 2. While it is proving to be ahead of many blockbuster Marvel movies, it is to see how thunderous an opening Thor: Ragnarok will witness in the US when it releases this week.
The international opening weekend will record a higher number as the film releases along with the US in Germany, Russia, China, Japan, India and Mexico.
Rave reviews, great trailers, hilarious chemistry between Thor and The Incredible Hulk and the story serving as a gateway to Avengers: Infinity War are a few factors driving Thor: Ragnarok to its success.
Predictions on domestic box office collections say that the film would earn at least $100 million from the US market.
With this, Disney revealed that they have cashed in $4 billion box office collections globally this year, Variety reports. Disney is the only studio to have achieved this landmark for the last five successive years. Domestically the 2017 box office collections stand at $1.4 billion whereas internationally earnings are $2.7 billion.
Thor: Ragnarok releases on November 3, in the US and in India.