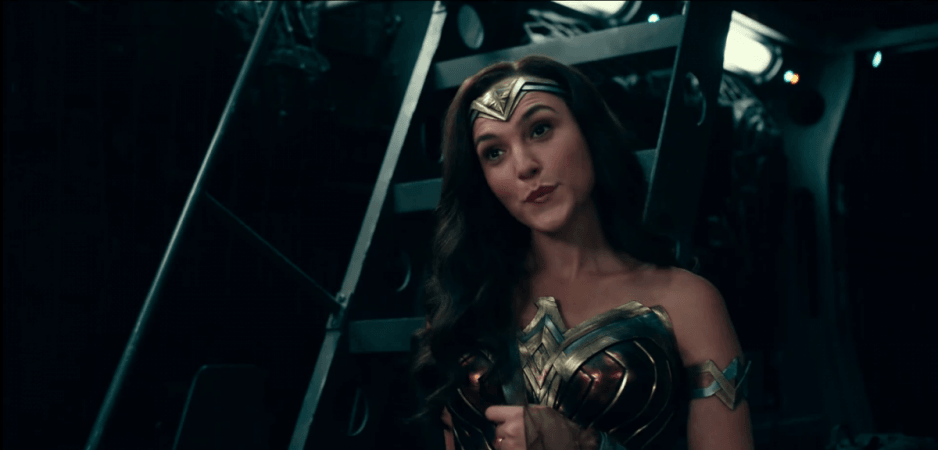 The new Justice League trailer dropped recently, and the world couldn't stop raving at the beauty and zest of Wonder Woman, played by Gal Gadot.
The Israeli actress has been the talk of the town since this summer, and many children and women have chosen to cosplay her DCEU character at numerous Comic-Cons.
But there is one cosplayer who has forced many onlookers to look twice. Meet Alyson Tabbitha, an enthusiastic cosplayer who transformed into Wonder Woman and people are confused if it is Tabbitha or Gadot herself.
Also Read: Could watch this over and over again, reacts Twitter as Gal Gadot kisses Kate McKinnon on SNL
Posting a collage of before and after the cosplay, Tabbitha oozed Amazonian sheen. The mind- boggling results really have people confused between Tabbitha or Gadot.
It is safe to say she looks like a doppelganger of Diana. It wouldn't be surprising if people presumed it was Gadot at an event and walked to her for an autograph.
While Gadot is yet to react to the spectacular cosplay, fans cannot stop raving about her look.
"Aly this is insane. I've seen it like 10 times today and I still can't believe it. You KILLED this one! [sic]" a Twitter user commented. "WoW! I thought you were Gal Gadot! Had to take a double look! Well done! [sic]" said another.
"Honestly cannot tell the difference between you and Gal Gadot as Wonder Woman, [sic]" added yet another.
"Daaaaamn! you legit look like you're from the movie! Holy Sh*t! [sic]" a fan exclaimed.
"No way! You are too perfect!!! I thought you were Gal Gadot for a hot minute! great work!! [sic]" praised another Twitter user.
Gadot has been inspiring women and winning hearts of DCEU fans across the world. Her recent outing as Wonder Woman in the TV spot aired before the premiere of Supergirl Season 3 flashed the perfect Diana smile that has got everyone talking.
Fans have been applauding Zack Snyder for choosing the perfect Wonder Woman. Even during the promotions of the summer release, Wonder Woman director Patty Jenkins thanked the Man of Steel director for choosing the right actress for the role. "The fact that they found Gal and chose her is a magical gift to me," she said.
Justice League releases on November 17 and viewers could expect numerous TV spots to drop, teasing the epic movie.