Actress Olivia Colman will reportedly replace Claire Foy in The Crown Season 3 to portray the older version of the Queen Elizabeth II.
Also read: Is Olivia Colman an apt replacement for Claire Foy in The Crown?
Foy, who have known about it long back, can't be happier to pass the role to the Fleabag actress.
"I've known for a long time. I found out many, many months ago, and I was just like, yes, just do it! Whatever happens, don't let her get away. Make her do it," Foy told Vanity Fair at the B.A.F.T.A.'s Britannia Awards in Beverly Hills Friday evening.
Foy has recently received Britannia Award for British Artist of the Year for her work on the Netflix drama and Hollywood films.
Asked if she had any advice for Colman, Foy previously told Variety, "God, no! Absolutely not. I don't have any advice for her at all."
"The only advice I can give her is about taking vitamins to get through doing a TV show. But she's done that before."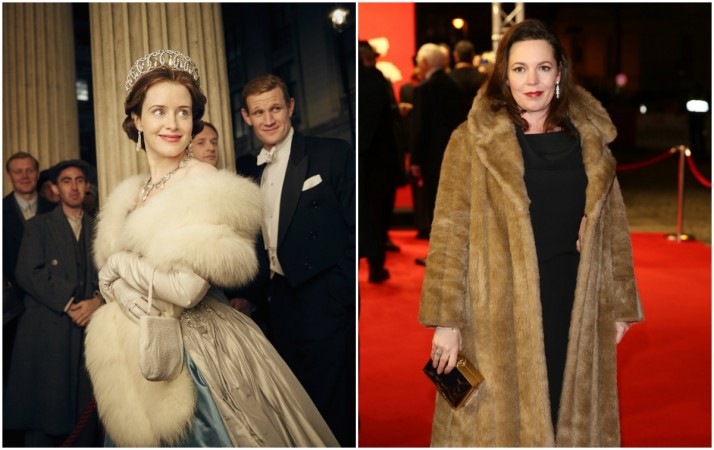 But in a recent interaction with Vanity Fair, the Breathe actress shared that there was no shortcut in playing the Queen.
"It's for her [Colman] to discover, and she'll probably find out lots of things that I never found out," Foy told Vanity Fair. "She'll play the Queen at a very different time to me. It's a rolling thing, and it's ever-changing and ever-revolving. That's the secret in portraying the Queen—no one owns it."
The 33-year-old actress further added, "It's everyone's interpretation, and that's also the beauty of it. I think the most important thing for her is to just do it, and not think about anyone else who has ever done it before. It's a challenging role, but she knows what she's doing. She'll completely reinvent it and make it her own."
The Crown Season 2 is scheduled to arrive on Netflix on December 8, 2017.