It was reported earlier that Claire Foy will no longer portray the Queen on screen following the second season of The Crown. Although Foy recently teased that she was well aware of who would be her replacement in the show, she did not reveal the name of the actress.
Variety recently confirmed that Golden Globe-winning actress Olivia Colman will take over the role of Elizabeth II in the third season of The Crown.
Also read: The Crown Season 2 is a 'completely different show': Claire Foy
The Crown seasons three and four are set after 1963. As the season three production is underway, she is the only confirmed actor for the two upcoming seasons.
Given that, Colman is indeed the apt choice for the portrayal of the role as this will mark her third portrayal of a royal role.
The 43-year-old had portrayed the role of Queen Elizabeth in Hyde Park On Hudson (2012) and Queen Anne in The Favourite (the Emma Stone-starrer will be released in 2018).
It seems like the English actress is quite familiar with the characters of the British monarch, hence she could easily pull off the role of the older version of the present Queen.
Besides this, Colman also played a significant role in several acclaimed series including The Broadchurch, Fleabag and The Night Manager. The 43-year-old actress also won a Golden Globe for The Night Manager in the Best Supporting Actress category. She was also nominated for an Emmy award.
Speaking of the portrayal of Queen Elizabeth II, Claire Foy is also no less than anyone. Her mind-blowing performance in The Crown Season 1 earned her an Emmy nomination for Best Actress in a Drama.
"What's so beautiful about Claire is her youth. You can't ask someone to act middle-aged. Someone has to bring their own fatigue to it. The feelings we all have as 50-year-olds are different than the feelings we all have as 30-year-olds. That informs everything we do," the series creator Peter Morgan told Variety ahead of the season one premiere.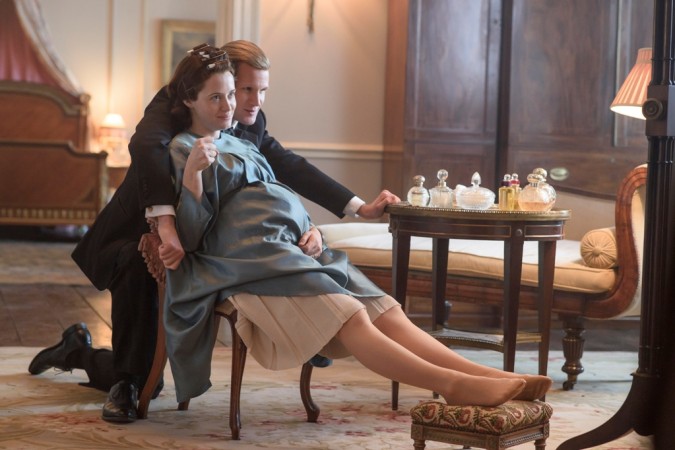 The Crown, a much-acclaimed Netflix Originals series, tells the inside story of Queen Elizabeth II's reign, as the fragile social order established after the Second World War breaks apart. Beginning with soldiers in Her Majesty's Armed Forces fighting an illegal war in Egypt, and ending with the downfall of her third Prime Minister, Harold Macmillan, after a devastating scandal, the second season bears witness to the end of the age of deference, and ushers in the revolutionary era of the 1960s.
Based on award-winning play The Audience, the series reunites creator-writer Peter Morgan (The Queen, Frost/Nixon) with director Stephen Daldry (Billy Elliot, The Hours) and producer Andy Harries (The Queen). The Crown season 2 will arrive on Netflix on December 8.