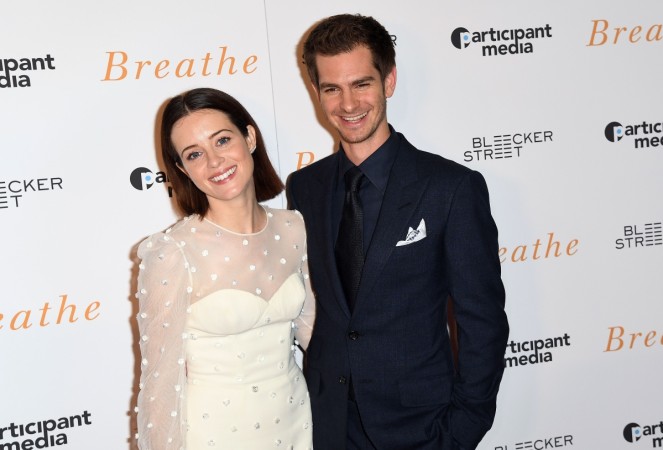 A recent report by Star Magazine claimed that actor Andrew Garfield has recently ghosted his Breathe movie co-star Claire Foy.
The British actress is best known for her portrayal as Queen Elizabeth II in Netflix' s The Crown.
Also read: Watch The Crown Season 2 trailer: How did Queen handle a fragile monarchy?
The headline of the story reads — "Andy's Silent Snub Ignites Queenly Claire's Temper!"
The report claims that the Hacksaw Ridge actor has given Foy the "silent treatment" for three days on the set of their recent movie Breathe.
The tabloid further mentioned that Garfield is a method actor and deliberately ignored his co-star because at the time their characters were going through a nasty divorce in the movie.
An insider told the magazine, "Off-camera, Andrew ghosted Claire. For three days he didn't speak to her or even make eye contact" which made Foy "want to spontaneously combust."
Later, "he [Garfield] confessed the hurtful brushoff was an acting trick he used to 'get into' scenes." He also apologised for such rude behaviour.
But The Crown actress was not ready to accept any kind of apology as she was completely "peeved by the sneaky snub." She even called him "another name that starts with 'A.' "
The entire episode is claimed to be inaccurate as Gossip Cop looked into the report. On the top of that, a source close to Foy said the story is just 'dumb'.
Recently The Amazing Spider-Man actor praised the actress as he called her 'wonderful' during an interview with Hello!.
Given that, he said: "It was amazing to work with her. She's such a wonderful actor and a wonderful person. It was a lovely time."