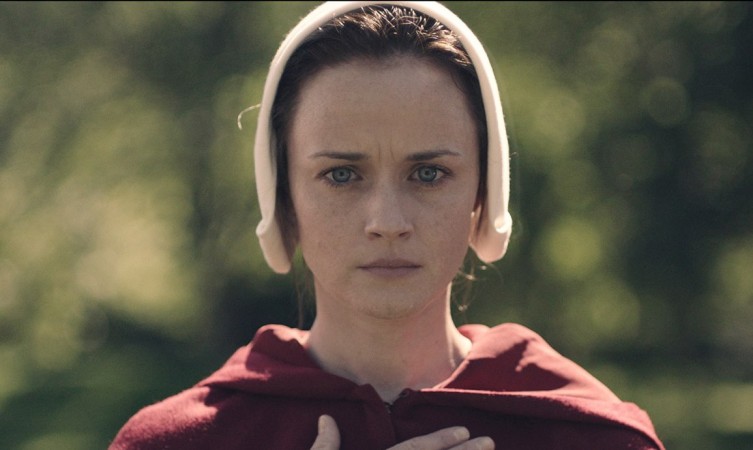 After earning huge reputation since the first season premiere, The Handmaid's Tale will return to Hulu soon. This year the series bagged the Emmy for the Outstanding Drama Series as well.
Also read: Game of Thrones Season 8 air date, spoilers: Brienne of Tarth actress might be seen romancing this character
Alongside teasing the plot details, the streaming site recently announced that the second season of the much-anticipated series will return in April 2018. As noted by Deadline, the series will be compiled of 13 episodes.
The first season of The Handmaid's Tale earned huge success as it bagged eight Emmys. Actress Elisabeth Moss also won her first Emmy on her ninth nomination.
Adapted from the classic novel by Margaret Atwood, The Handmaid's Tale is the story of life in the dystopia of Gilead, a totalitarian society in what was formerly the United States. Facing environmental disasters and a plunging birth rate, Gilead is ruled by a twisted fundamentalism in its militarized 'return to traditional values'.
As one of the few remaining fertile women, Offred (Elisabeth Moss) is a Handmaid in the Commander's household, one of the castes of women forced into sexual servitude as a last desperate attempt to repopulate the world.
In this terrifying society, Offred must navigate between Commanders, their cruel Wives, domestic Marthas, and her fellow Handmaids – where anyone could be a spy for Gilead – all with one goal: to survive and find the daughter that was taken from her.
As noted by Deadline, Offred and all our characters will fight against – or succumb to – this dark truth in the second season.
The cast of the series includes Elisabeth Moss, Joseph Fiennes, Yvonne Strahovski, Samira Wiley, Alexis Bledel, Ann Dowd, Max Minghella, Madeline Brewer, O-T Fagbenle and Amanda Brugel.
Besides this, Hulu also announced the premiere dates for Season 3 of The Path and two new limited series The Looming Tower and new drama Hard Sun.
The Handmaid's Tale airs on Hulu. The entire first season is available on Hulu. You can watch it here.