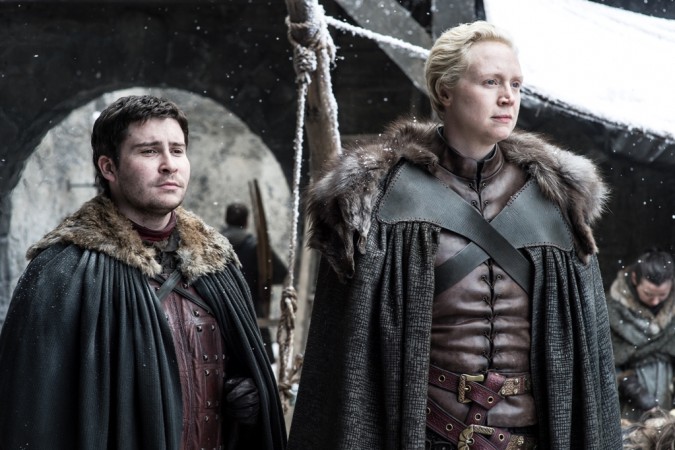 Game of Thrones actress Gwendoline Christie, who plays the character of Brienne of Tarth in the HBO drama, has dropped some major hints about her character in recent interviews.
Also read: Game of Thrones Season 8 air date, spoilers: Jason Momoa drops a major clue about his character
In an interaction with the Vogue UK's new editor Edward Enninful, she explained that how glad she is to be a part of Star Wars and Game of Thrones because her characters do not have to flash too much skin.
Speaking of her role in Game of Thrones, the 39-year-old star wondered if this can really exist in a mainstream television show.
She explained: "For me, Brienne's inner vulnerability coupled with her physical and moral strength, culminating in triumph for a typically marginalised female character, was enormously appealing.
"As was the opportunity to portray a female character who possesses none of the classically beautiful attributes society worships in women; one who has an alternative, non-sexualised way of being as a female, where the pursuit of romantic love is not at her centre. She felt like a bolt of lightning."
Besides this, the Brienne of Tarth actress teased that her character might have a romantic relationship in the upcoming season during an interaction on Late Night with Seth Meyers.
And, It would be none other than Tormund Giantsbane (Kristofer Hivju).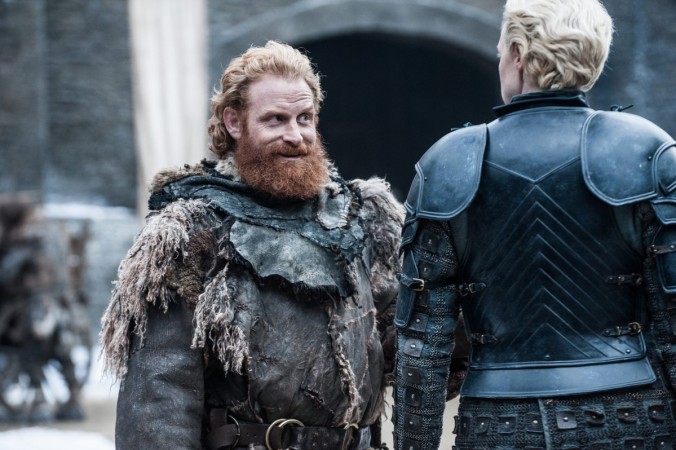 Given that, the actress explained her experience working with her hilarious co-star Kristofer Hivju as she said: "I'm a classically trained actress, but this is the one time I just dissolve.
"No one told me this was going to happen. All it says in the script is 'Tormund gives Brienne a look.' I wasn't expecting the power, the magnitude, the intense sexual intentions to pour out of a man's eyes and just cover me completely," she continued.
Game of Thrones' eighth and final season will not be out until 2019.