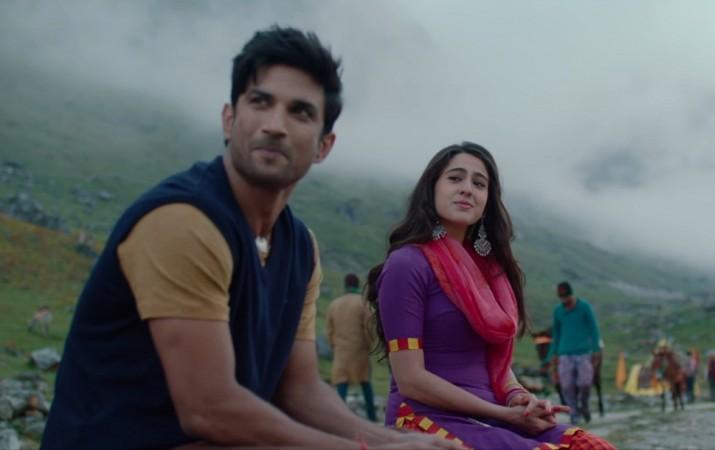 Sara Ali Khan's Kedarnath might not have broken some records at the box-office, but the lead stars have received warm praises from the industry people for their superlative performance in the film. Sara Ali Khan, who made her smashing debut with the film and is all set to appear in another full-on masala entertainer Simmba later this month, has also received rave reviews for her confident debut.
Many industry folks along with close friends and family members, visited the premiere of the film. Sara's close friends – Janhvi Kapoor, Khushi Kapoor, Ananya Pandey and Tara Sutaria to daddy Saif Ali Khan and step-mom Kareena Kapoor; we saw everyone in full attendance at the do.
While friends praised Sara's performance in the film, so bowled over was Kareena with Sara's performance that she decided to throw a grand bash for the young girl.
As per a Times Now report, "Kareena is planning to host a get-together next week. She was impressed with Sara's powerful performance in Kedarnath. With an impending entertainer in Simmba, Kareena thinks Sara has been judicious with her choice of movies and has the potential to make it big in the industry. Kareena Kapoor Khan will invite her and Saif's close friends to the party. She will personally be overseeing the arrangements for the bash."
Sara had recently made her debut on Karan Johar's 'Koffee With Karan' and had said, "Everyone has been clear about their dynamics with me. It has never been confusing. Kareena herself was saying and still says that 'look you have a mother and a great one and what I want is for us to be able to be friends.' My father also never said 'this is your second mother' or made it any way uncomfortable. I would be like what should I call her – Kareena or Kareena aunty and my father would be like 'you would not want to call her an aunty'."