A section of This is Us fans aren't happy with Chris Sullivan, the actor who portrays the lovable Toby on the NBC drama.
The cast of the family drama was in New York City this week for a big press event, and according to RadarOnline.com, several fans said Sullivan was "downright rude." Sullivan is said to have ignored fans at multiple events.
"Fans screamed for [Chris] to come say hello at the NBC upfront, the after party at Del Posto and upfront. . .he couldn't have been ruder," one witness told Radar. "He wouldn't even go over to do a selfie with three teenage girls screaming his name."
"He shook his head and walked away."
Also read: Bella Hadid can't seem to escape wardrobe malfunctions; model has yet another oops moment at Cannes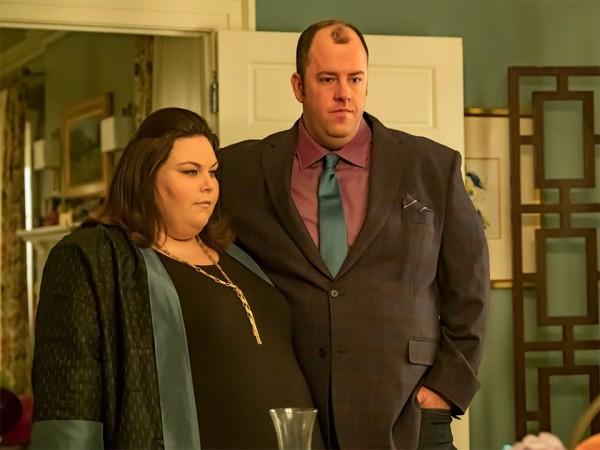 However, the other actors Mandy Moore, Milo Ventimiglia and Sterling K Brown set aside some time to take selfies with fans and sign autographs.
In This is Us, Sullivan plays an overweight character, but in real life he is much leaner. This shocked fans, who weren't happy to find out that the actor was wearing a fat suit to appear bigger on screen.
Talking about the controversy, Sullivan told People Now: "You know, there are different requirements for an actor for different roles. As you'll find in Guardians of the Galaxy 2, I'm not actually a space alien. As you'll find for Milo Ventimiglia, he's not actually a father. And I think that if people actually had a problem with the way that I was representing this character, or had a problem with the integrity of the character, or the way I was treating this character, then I would really like to have a conversation."