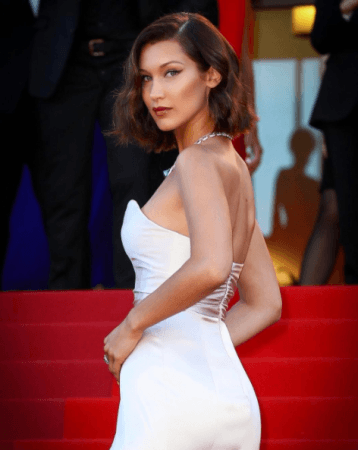 Bella Hadid set tongues wagging during the first day of Cannes Film Festival when she suffered a wardrobe malfunction and accidentally flashed her underwear on the red carpet.
Just hours after that oops moment, she once again made sure all eyes were on her when she decided to go braless in a sheer white top. Her nipples were clearly visible through the sheer material, but Hadid did not let it spoil her night.
Also read: Grey's Anatomy Season 14 air date, spoilers: Will Meredith and Nathan find their way back to each other?
Recently, Hadid opened up about her career and how she enjoys her downtime, saying her Instagram page does not provide an accurate window to her day-to-day life. In fact, her Instagram followers get to see only that part of her life when she is on relaxation mode.
"It's crazy because it looks like I have a lot of downtime and vacations, especially when people look at my pictures online," Hadid told Compelo. "But the thing is that I don't post every day when I'm working, but I will post old pictures from previous trips and things which makes it look like I'm on vacation a lot of the time, when actually I'm at work."
The Victoria's Secret model also revealed that she follows a rigorous work schedule that doesn't leave her with much time to relax.
"People think that in between I have so much time off, but I only take two days off every two weeks, at the maximum. I'm a workaholic. I will go somewhere so that I can breathe and really take a break and get my thoughts back together before I have to go back to everything," she admitted.