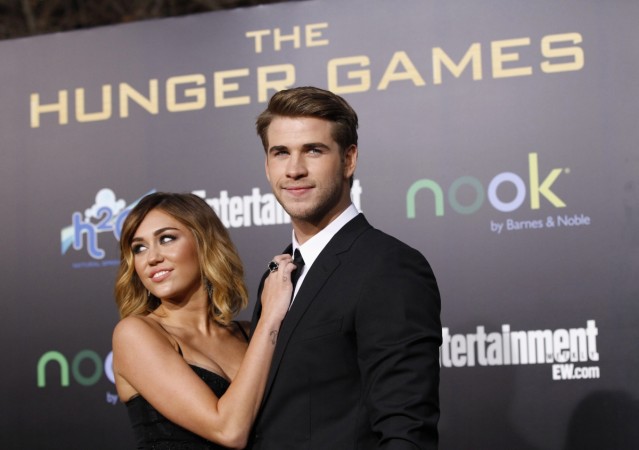 Miley Cyrus's father Billy Ray Cyrus has sent every Wrecking Ball singer's fan into frenzy by posting a picture on social media.
Also read: Miley Cyrus performs Lakshmi Puja at Malibu home; singer posts photos and videos of Hindu prayer rituals
The country singer took to social media to share a picture of his daughter in a white dress. Cyrus also captioned the picture, "I'm so happy...you are happy."
Many Miley Cyrus fans went crazy after seeing the picture and assumed that the Hannah Montana star got hitched to her longtime beau Liam Hemsworth in a secret wedding ceremony.
Miley and Liam, who have been dating for so long, met each other on the film The Last Song (2009). Their relationship saw many ups and downs since. But the duo finally rekindled their romance in 2013 and got engaged later. The couple was expected to tie the knot later this year.
While the fans burst into excitement seeing Miley's picture, her dad posted the same picture with a different caption later, saying "Whoa! Don't jump the gun. Been at work #StillTheKing Glad to see so many love @MileyCyrus the same as I do #happy."
Fans across the world started congratulating the (rumoured) newly married couple while some of them were left surprised. However, the next tweet of Billy Ray clarified the doubts. She is probably be a part of her dad's forthcoming comedy film Still The King as Billy ray clearly mentioned, "Been at work #StillTheKing..."
Later, Us Weekly revealed that Miley Cyrus' manager confirmed that the singer and her fiancé, Liam Hemsworth, are not married. "[It was] just some great photos that happen to have been taken in a white dress," he said.