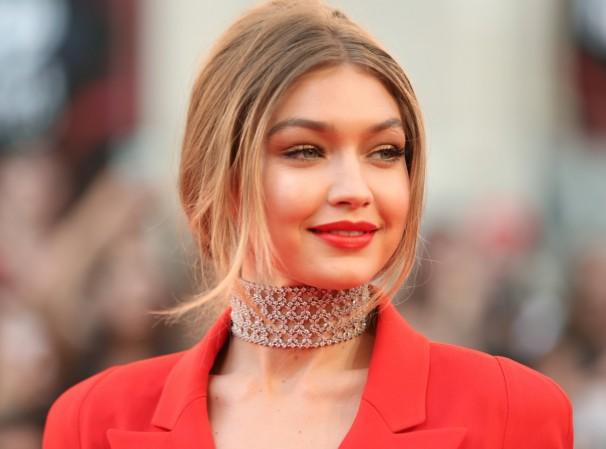 The Kapoor family will leave no stone unturned to make Victoria's Secret model Gigi Hadid's India visit a special one. Not only Sonam Kapoor, the 21-year-old supermodel will also bond with Rhea Kapoor and Arjun Kapoor.
Gigi will arrive in India on April 27 to promote her Spring 2017 TommyXGigi collaborative collection as a part of her global #TogetherTour. Bollywood actress Sonam Kapoor will join Gigi in promoting her clothing line.
Also Read: Gigi Hadid follows Kendall Jenner; Victoria's Secret Model to showcase fashion line in India
Gigi will talk about her clothing line, her style with Sonam and Tommy Hilfiger, and her role as the brand ambassador for Tommy Hilfiger womenswear. After the event, she will attend an exclusive dinner party at a SoBo hotel hosted by none other than Sonam's sister Rhea and cousin Arjun.

Several Bollywood stars are expected to attend the party, which will also see Anil Kapoor and Gigi's mother Yolanda in presence. "It will be a sit-down dinner of 40 people, which Rhea's father, Anil will attend as will Gigi's mother Yolanda. Apart from them, only young celebs from all walks of life will be invited. The invite list is very selective and Gigi will be introduced to the young glitterati of India at the dinner, where Sonam is also expected to join Hadid," DNA quoted a source as saying.
This is Gigi's first visit to India. She has been travelling around the world to promote her clothing line and until now, she has visited New York, Berlin, Dubai, Tokyo, Shanghai, Los Angeles, Amsterdam, London, Milan, and Paris.
"Travelling around the world to meet fans and present the TommyXGigi collections has been an amazing experience. I look forward to visiting Mumbai and celebrating our final #TogetherTour stop this season," Gigi said in a statement.
Meanwhile, Gigi joins the list of celebrities who arrived in India this year. Earlier, Victoria's Secret model Kendall Jenner arrived in India for a Vogue photoshoot.