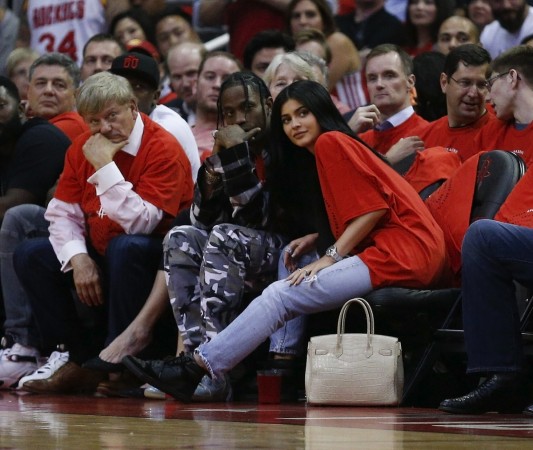 Kylie Jenner has welcomed a baby girl and finally shared the news with everyone.
Taking to Instagram, the 20-year-old US reality star announced that she and her rapper boyfriend Travis Scott have welcomed their bundle of joy on Thursday, February 1. She also apologized and explained in a note why she chose to keep it a secret.
Also read: Kylie Jenner's pregnancy announced on Keeping Up with the Kardashians' episode line-up?
On the other hand, Travis Scott had canceled his pre-Super Bowl show on Saturday night in Minnesota, which fuelled the rumours of Kylie giving birth.
An insider told Metro.co.uk that the Butterfly Effect crooner was showing off the baby to his crew. "He seems so happy and just keeps rubbing her head and saying, 'Daddy's here. Daddy's here," the source said.
In the social media statement, the LipKit founder wrote: "My beautiful and healthy baby girl arrived February 1st and I just couldn't wait to share this blessing. I've never felt love and happiness like this I could burst!"
Kylie also posted a video on her social media account sharing her journey of pregnancy through last nine months. In the video, the youngest Jenner sister is seen wearing a diamond ring which now sparked the rumours whether Travis Scott already went on one knee.
Besides everything, the reality star shared the first glimpse of her child in a YouTube video. In which, the first look of Kim K's daughter, Chicago, has also been revealed.
The name of Kylie and Travis' daughter has not been revealed yet.