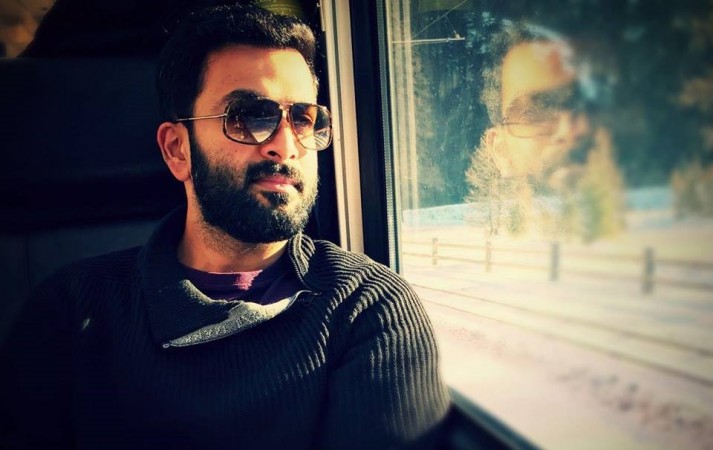 Since December 2016, the Mollywood entertainment industry has been facing huge losses with no Malayalam movies releasing during the Christmas season due to the tiff between Kerala Film Exhibitors Federation (KFRF) and Kerala Film Producers Association (KFPA). Even after the intervention of Kerala Chief Minister Pinarayi Vijayan, the issue has not been completely resolved, leaving the film fraternity and audience in despair.
Theatre strike: A class theatres to remain shut
Though a majority of the celebrities have remained silent on the matter, young star Prithviraj Sukumaran has finally taken a stand on the issue. He has now become the first superstar to express his opinion through a Facebook post regarding the serious issue faced by the industry.
'The Kerala theatre strike is unjustifiable', says director Dr Biju
"For the past two months, I was abroad for personal purposes and as part of my job. This was the time when the Malayalam entertainment industry witnessed the dream of a movie entering the Rs 100 crore club with Pulimurugan. I extend my wishes to the entire cast and crew of the blockbuster. However, I am writing this post with regard to another big thing that is happening in the industry -- theatre strike. Why was this strike called at a time when the industry was making an unusual comeback? Theatre owners now demand half of a movie's collection from a theatre, and I do not think that the A class theatres in Kerala were running in huge loss till now. Moreover, I believe 2015-2016 was a golden period for them as well. Then what was the need of this strike? [translated from Malayalam]," Prithviraj asks.
The Ennu Ninte Moideen actor also agrees and explains why the multiplexes in the state are given a different profit share than other theatres. "We need to remember that compared to other theatres, in most of the multiplexes, a movie will have 15 to 25 shows in a day. Not just that, how many single screens in Kerala provide good facilities like a multiplex? If there are such good screens, why can't a panel decide to give different theatre rating for them?," the young actor adds.
Prithviraj has also made his stand clear with the social media post. "I support producers and distributors association, and it is not because I am also a producer and distributor. I am doing this since I am a cinema lover, who wants to be proud of Malayalam cinema. I hope this issue will be resolved soon," the actor concludes his Facebook post.
The audience have been appreciating Prithviraj for coming forward with a sincere opinion on the matter, and celebrities like Vineeth Sreenivasan, Vijay Babu, Tovino Thomas, Roshni Dinakar, VK Prakash, Neeraj Madhav, Ratheesh Vega, Rasna Pavitran and Anand Madhusoodanan, among others have also shared the social media post of the actor that has gone viral online.
"Finally an official response from one of the pillars of malayalam commercial cinema! Well said man!!" - director Ranjith Sankar posted on his Facebook page while sharing Prithviraj's reaction.
Recently, filmmakers Sathyan Anthikad and VK Prakash had also reacted on the huge loss the industry has been facing due to the differences in opinion between the two Mollywood associations. Veteran filmmaker Sathyan, whose upcoming family entertainer Jomonte Suviseshangal has also been affected by the issue, had also warned that these strikes will result in people losing interest in watching movies. Read VKP's request to Kerala audience
Meanwhile, on the career front, Prithviraj is awaiting the release of horror-thriller Ezra, which was earlier scheduled to hit screens in Christmas, and postponed due to the theatre strike in the state. He is believed to have wrapped up the shooting of Roshni Dinaker's debut directorial venture My Story, and has a handful of projects in his kitty including, Tiyaan, Beautiful Game, Detroit Crossing, Vimaanam, Karnan and Aadu Jeevitham, among others. The star will also be making his debut as a filmmaker with Mohanlal-starrer Lucifer in 2017.
Read Prithviraj Sukumaran's Facebook post on Kerala theatre strike here: