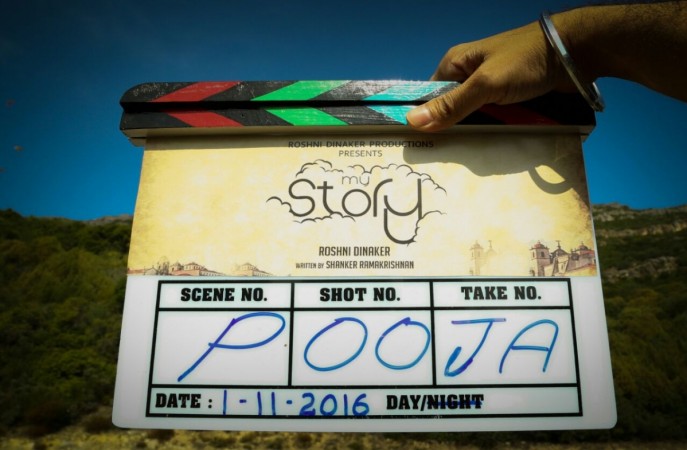 The upcoming Malayalam movie My Story started rolling in Portugal on Tuesday, November 1. The romantic musical entertainer, starring Prithviraj Sukumaran and Parvathy in the lead roles, is the debut directorial venture of Roshni Dinaker, who has been part of the entertainment industry for many years as costume designer.
The filmmaker shared the excitement of beginning the shooting of the Prithviraj-starrer via her Facebook page, and says November 1 is an unforgettable day in her life. She recalls starting her career as a designer on the same date, apart from the death anniversary of her father.
"So....Here begins the shoot of 'MY STORY' yesterday....Nov first....seems its the day i can never forget till my last breath....I started my journey as a designer on Nov first ....now again my next journey as a director begins the same day.....and this happens to be my dads 15th anniversary of demise and time and again hez showing me that hez gone nowhere, hez right here with me ....and here i am .....with my new journey...a new story....MY STORY.... [sic]," Roshni posted on her Facebook page.
My Story marks the reunion of superhit pair Prithviraj and Parvathy, who were last seen together in the blockbuster movie Ennu Ninte Moideen, which narrated the real-life love story of BP Moideen and Kanchanamaala in Mukkam. Recently, the movie was making the headlines after Hollywood actor Roger Narayan was roped in to play as a baddie in My Story.
The Roshni-directorial, scripted by Shankar Ramakrishnan, is said to be a cute love story and has notable crew members including cinematographer R Rathnavelu, editor Priyank Premkumar, Bollywood sound engineer Bishwadeep Chatterjee and music composer Shaan Rahman, among many others.