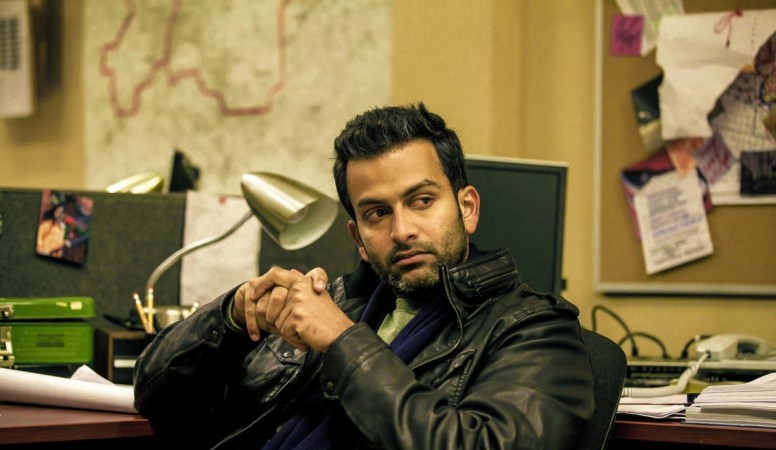 After the critically acclaimed movie "Ivide," Prithviraj Sukumaran has announced his second crossover film "Detroit Crossing," which will be helmed by debutant Nirmal Sahadev. ‪"#‎IVIDE‬ to me was my first honest attempt at a cross over film from Malayalam. My second one..will be DETROIT CROSSING [sic]," Prithviraj recently announced via his Facebook page.
The upcoming movie, touted to be a crime drama, will be completely shot in the U.S. and it revolves around the Tamil street gangs in Detroit and Michigan. The film will be released in multiple languages -- Malayalam, Tamil and English.
"It's happening. It's official. My first feature as the writer/director. This post has me beyond excited for the things to come! Thanks to Prithviraj Sukumaran for being with me every step of the way so far, both as an actor and friend. While my dreams come to realization as this project unfolds, it is definitely made sweeter by the fact that I get to work with one of the most dedicated actors in our industry. Appreciate all your love, support, and prayers. Stay connected for updates as the we reveal more about the project in upcoming days [sic]," Nirmal, who has earlier worked with Prithviraj in Shyamaprasad's "Ivide," wrote on his Facebook page while announcing the upcoming film.
Nirmal, who previously worked as an assistant director in Fahadh Faasil's "Monsoon Mangoes," states that the movie will go on floors by the end of this year or in the beginning of 2017. The team of "Detriot Crossing" is now busy with the casting of heroine, and are considering Bollywood actresses for the same in the big budget movie, which is expected to give importance to female characters. Most of the crew members are said to be from abroad as "Detroit Crossing" is set in the backdrop of the U.S.