The list of bizarre accidents surfacing on the internet has a new entrant: A grandpa's testicle "exploded like a volcano" on a trip to Africa after he contracted a rather rare infection. That was back in 2014 though, but the elderly man has finally decided to speak up about the harrowing incident.
David Worsley, a 59-year-old Bolton resident, was sure he was "going to die" when he somehow contracted African salmonella while on holiday in Tunisia. The infection triggered inflammation of one of his testicles, which swelled up to the size of a grapefruit, he shared.
Also read: Case of missing testicles
After 10 days in hospital, Worsley's ordeal was still not over as exactly a day after he finally got back home, one of his testicles burst in the bath. He regards the experience as something which affected him "psychologically" as a "big part of being a man has gone".
Worsley spoke to The Sun about the gruesome aftermath of the incident, revealing he had to walk around "holding them all the time" because of how heavy they had become.
"After the holiday, my testicle had swollen to the size of a grapefruit and it was so heavy it was like it was made of glass," he recounted.
"The pain was so bad I thought I was going to die. When it finally exploded I felt fantastic. It was such a relief. A few days later, I woke up at about 5 am with the most excruciating pain in my left testicle. I could barely move and I was in tears from the agony.
"It literally went bang. When the doctor saw it later she said it was like a volcano exploding. But it was such a relief because the pain had been so bad."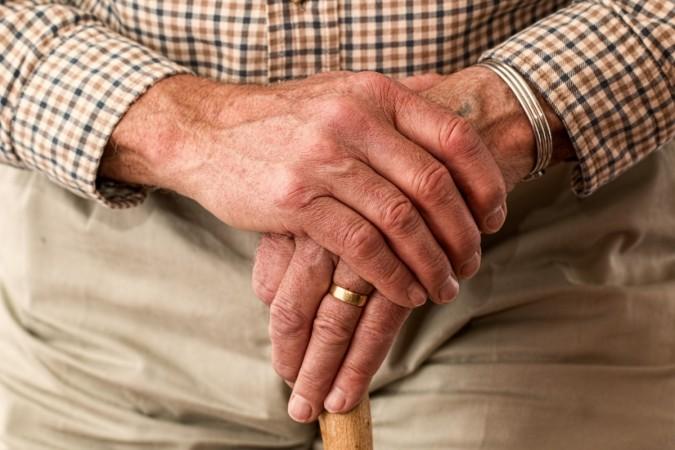 There is still no concrete detail on what medical diagnosis Worsley was given, but medical literature suggests he could have developed epididymo-orchitis — a condition that leads to swelling of the testicles after they become infected.
As per the security guard's account of the incident, Worsley fell ill in 2014 during a trip to the Rui Marco Polo Hotel in Hammamet — 60km from the capital Tunisia. The reps of the firm he was booked with claimed he was just suffering from sunstroke because he was sick and had a high temperature.
While Worsley's lawyers have claimed it was "one of the worst holidays from hell I have seen", TUI — the aforementioned firm — said it would be "inappropriate to comment."
Also read: Woman chops off boyfriend's penis
Yet, as shocking as the possibility of such an incident occurring sounds, Worsley isn't the first person to have endured infections causing privates to rapidly swell in size.
Pakistani researchers reported in 2011 the treatment of a child with a testicular abscess caused by salmonella. They also cautioned that the mass itself seemed like a tumour, until further testing revealed the deadly bacteria had latched onto his genitals.
Just a year later, Indian scientists came across the case of a 63-year-old man who developed epididymo-orchitis from salmonella.
The condition is basically an inflammation of the epididymis — a tube located at the back of the testicles, or the genitals themselves. The causes are usually infection — mostly urine or sexually transmitted — but largely triggered by salmonella.
In general, testicles cannot "explode", but excessive pressure and certain injuries can definitely cause rupture.