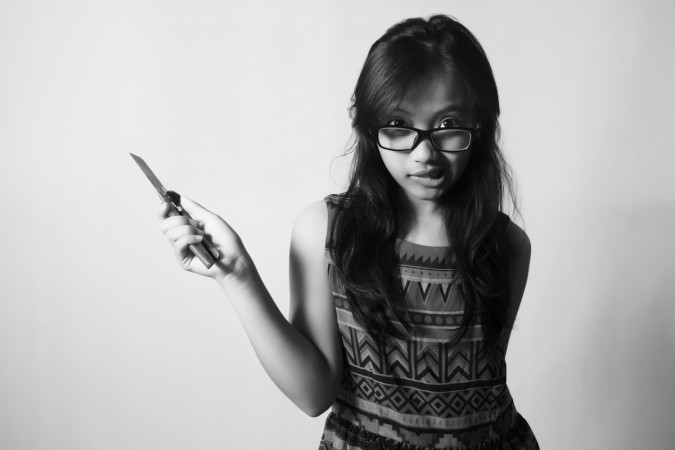 If you live with your girlfriend, better be warned that this could be disturbing. Over the weekend, a 26-year-old woman from Argentina chopped off her boyfriend's penis when he was asleep.
According to local news outlets, Brenda Barattini, an architect, did the gruesome act in her 40-year-old boyfriend's apartment during the wee hours this weekend.
She used a pair of garden shears to pierce her way through the man's penis and testicles, leaving him severely wounded. According to local news agencies, the man was taken to the hospital after he lost a huge amount of blood.
He is said to be stable as of reporting. The police also confirmed that Barattini has been arrested and she confessed to performing the act.
While an official statement hasn't been issued by the police, her lawyer has shared her side of the story with one of the Spanish media outlets. According to reports, Barattini was trying to "protect herself from a sexual attack," and during her act of defence, chopped off his penis.
There are also reports claiming that it wasn't in his apartment that the incident took place but it was Barattini's house where the whole thing transpired.
One of her friends, Tamara Fondovila, said on Twitter that Barattini "acted in self-defense after rape and constant threats," Info7 reports.
There are also claims suggesting that Barattini entered his house and attacked him. Investigations also reveal that the woman tried to hide her relationship with the victim. According to local reports, Barattini's lawyer said that the lover was a friend of her brother.
No solid reason or backstory has been shared by the woman, the victim or police.
Barattini was arrested over the weekend on the charges of "very serious injuries." The Cordoba Police have confirmed the victim has "a cutting wound on the penis and testicles."
It is still unknown if the man's penis was reattached or not.