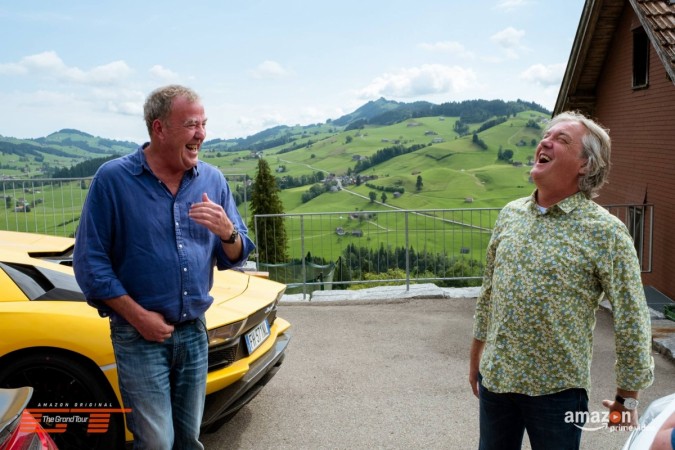 The Grand Tour is about to return to Amazon Prime Video with its highly-anticipated second season. Along with it, former Top Gear trio Jeremy Clarkson, Richard Hammond and James May are coming back to the small screen.
Also read: The Grand Tour celebrity guest list revealed: THIS former England cricketer will appear in Season 2
The trio has opened up to several media outlets over the upcoming season.
While the first season of the motoring show was a success, TGT host Jeremy Clarkson revealed he still avoided looking at Twitter to check fans' response. He also admitted that Amazon bosses have been positive.
But they did not get to know the viewing figures on the streaming site although it was a "huge relief" that The Grand Tour Season 1 was well received.
"For all we know, 26 people watched it, or 390 billion, we have no idea," Clarkson said.
Speaking on Twitter response, Clarkson also took a jab at the former English footballer and sports broadcaster Gary Linekar. Clarkson said: "All you get on Twitter now is Gary Lineker, it's purely a medium for Gary Lineker."
He added: "He's a busy man, he's got a lot of tweeting to do."
The trio also talked about what to expect from the upcoming season and what's special in it. They revealed their favourite episode of Season 2 — the Mozambique special.
Talking about it, Jezza said: "It was actually a great story. I won't go into what it was, but it was a very good story. An interesting story."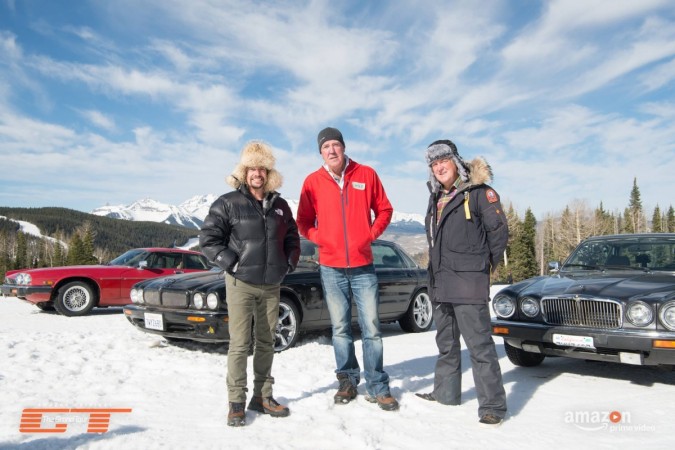 Hammond echoed: "That's a really different trip. It felt different in the making of it, very involved."
James May joined the chorus: "It's very high-brow. It addresses an important motoring issue, with particular relation to that continent. We do something very, very important that will probably get us a medal!"
The former Top Gear trio also spoke about the BBC motoring show which is currently being hosted by Matt LeBlanc and Chris Harris.
Clarkson said: "I'm sure they're doing the best they can, you have to learn to work 27 hours a day, seven days a week, you can't have another job, it's bloody hard work."
He also said he would never watch the current version of Top Gear as it was a part of his life for 20 long years.
"It's the same as when someone has a baby adopted they don't go and peer through the windows of the house and that's really what it feels like for me," Jezza lamented.
"It was my baby, it got taken away and I don't really want to see what its new parents are doing with it."
The Grand Tour Season 2 is scheduled to return to Amazon Prime Video on December 8.