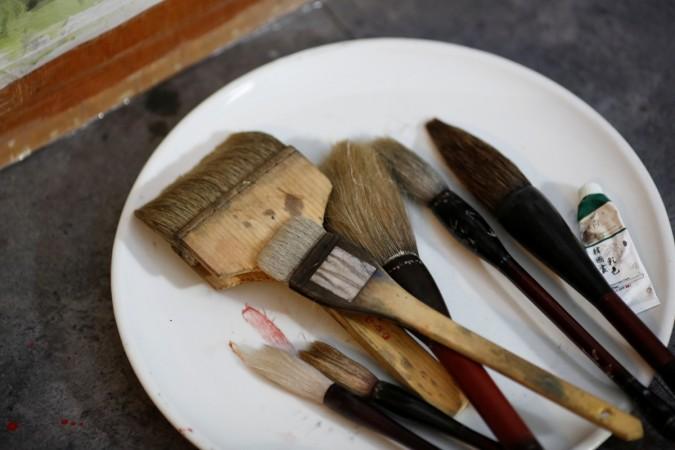 When late Indian painter and modernist Tyeb Mehta worked on his painting 'Kali' in 1989, little did he know that less than three decades later, it would fetch a whopping Rs 26.40 crore.
The painting, which was initially estimated at Rs. 19.80 crore, was sold for a sum much higher than expected at Saffronart's 'Milestone 200th Auction' that was held on June 13 and 14.
"The sale of Tyeb Mehta's Kali marks an important achievement in modern Indian art sales," Dinesh Vazirani, CEO and co-founder of Saffronart was quoted as saying by Press Trust of India.
"In our 18 years as India's leading auction house, our focus has been to make the best of Indian art accessible to audiences around the world. With its strong sale results and new world records, Saffronart's 200th auction has paved the way forward for Indian art auctions," Vazirani added.
This is not the first time that Mehta's picture has fetched an astounding sum. He had previously set an international record when his 1994 Untitled (Woman on Rickshaw) painting was bought for Rs. 22.99 crore at Christie's action in 2017, reports Mumbai Mirror.
Mehta, who passed away in 2009, was a student of JJ School of Art. He was inspired by world-renowned Irish-British figurative painter Francis Bacon who was known for his bold and grotesque artwork.
Not just Mehta, but nearly 150 artwork and sculptures belonging to modern and contemporary Indian artists including MF Husain, SH Raza, FN Souza, Manjit Bawa, Akbar Padamsee, Nandalal Bose, and Subodh Gupta were sold for a massive amount.
With almost 85 percent of the artwork getting sold, the auction managed to achieve a total sale of Rs 75 crore, reports PTI.
"He was very inspired by the iconography of Durga and Kali after his time at Shantiniketan. And, it continued in his body of work. I am happy he got to see his work receive recognition in his lifetime and it continues to receive [after his passing]," the modernist's son, Yusuf Mehta, was quoted as saying by Mumbai Mirror.
Here is the painting: