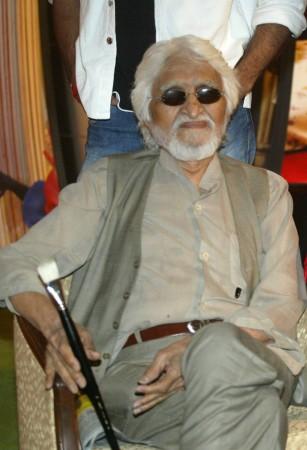 The 42nd International Film Festival of India (IFFI) has paid homage to the late renowned painter Maqbool Fida Husain by showcasing his film "Through The Eyes of A Painter" (1967).
The 18 minutes documentary film was written and directed by the MF Husain who is better known as Picasso of India.
"Through the Eyes of A Painter" was shot by the artist during his journey through Rajasthan and captures various places very much known to him.
The heart of this film is its music, which was composed by Elchuri Vijaya Raghava Rao, a renowned flute maestro. The film got Golden Bear award in the Berlin International Film Festival in 1967.
Earlier, the screening of the documentary film in IFFI was banned by some Hindu right wing organizations saying that the film was anti-national.
Husain, a self-taught artist, started painting cinema hoardings in Mumbai early in his life. He was one of the most celebrated and internationally recognized Indian artists of the 20th century.