1963 model Ferrari 250 GTO with chassis number 4153GT sold for whopping USD 70 million
Beats previous record holder, a Ferrari 250 GTO auction in 2014
The car reportedly bought by WeatherTech CEO David MacNeil
Ferrari cars and exorbitant price tags always go hand in hand. When it is a classic Ferrari model, the price tag will be groundbreaking. Hence there is no wonder when a 1963 model Ferrari 250 GTO Berlinetta auctioned at mind-boggling USD 38 million (approximately Rs 255 crore) in 2014. The deal awarded the red coloured Ferrari 250 GTO world's most expensive car title. Emerging reports indicate the record has been shattered after American businessman spent USD 70 million for his new car.
USD 70 million translates to a whopping Rs 469 crore and interestingly, the car bearing world's most expensive car tag is also a Ferrari 250 GTO. The new owner of the car believed to be WeatherTech CEO David MacNeil, who made his fortune selling car accessories like waterproof floor mats. MacNeil is known for his love for Ferrari brand and he is a Ferrari collector.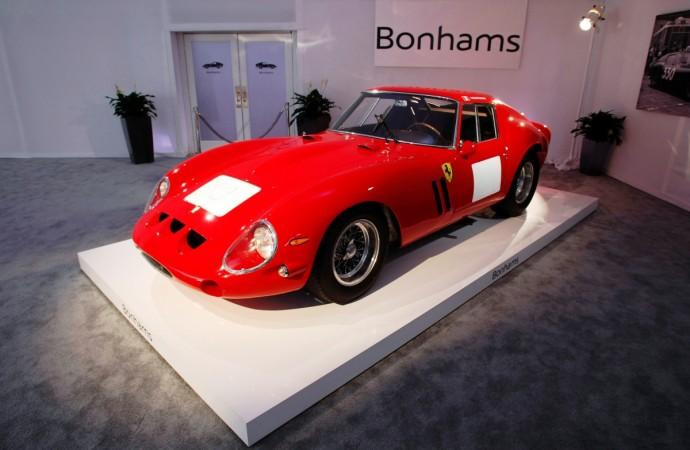 The 1963 Ferrari 250 GTO with chassis number 4153GT is silver-painted and it has illustriously decorated career in motorsport, according to TopGear. This particular Ferrari 250 GTO was restored in the UK in the 1990s. The car in its heydays finished fourth-place at Le Mans in 1963 and won the ten-day Tour de France road rally the following year. The Ferrari GTO has been raced all over Europe and Africa including the Angolan Grand Prix in Africa in 1965 before the restoration in the 1990s. It has been owned by several private collectors after restoration.
Ferrari produced only 39 units of the 250 GTOs between 1962 and 1964 and that is one of the reasons why each model is most sought after car model now. Out of the total 39 cars, 33 cars produced with 1962-63 bodywork (Series I), three with 1964 (Series II) bodywork similar to the Ferrari 250 LM, and three 330 GTO specials with a larger engine. Four of the older 1962-1963 (Series I) cars were updated in 1964 with Series II bodies.
Ferrari 250 GTO is powered by a 3-litre V12 engine producing 300bhp. Back in 1960, 300bhp was astonishing and it pushed the car to sprint from 0-100kmph in 6.1 seconds. Ferrari 250 GTO also comes with a top speed of more than 280kmph.