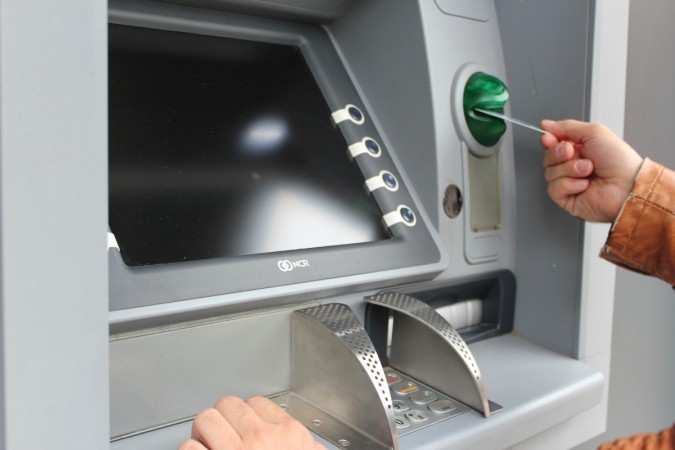 Kerala Police are investigating a high-tech fraud involving an ATM kiosk at Thiruvananthapuram. Around Rs. 3-3.5 lakh was withdrawn from accounts of more than a dozen people who used the State Bank of India (SBI) ATM at Althara junction in Vellayambalam area of the city.
Deputy Commissioner of Thiruvananthapuram Police (Law and Order) G Siva Kumar told International Business Times, India, that the ATM kiosk was suspected to have been targeted by three foreign nationals. The matter came to fore after several users of the ATM complained about money being transferred from their accounts.
The DCP said cash was withdrawn by the scamsters on Aug. 6 and 7 from ATMs at Mumbai. So far, at least 16 people have registered complaints of cash being withdrawn from their accounts.
The total cheated amount is believed to be Rs. 3-3.5 lakh, and not all the victims are SBI account holders.
Siva Kumar told IBTimes India: "The suspects used a camera over the ATM keypad to record the personal identification numbers (PINs) of people. Then, they somehow managed to duplicate or re-create the ATM cards, which they then used to withdraw money in Mumbai over the weekend".
He added: "We suspect three foreign nationals to be behind this crime. We are analysing CCTV footage from the SBI ATM. A section of the investigation is also going on in Mumbai".
Meanwhile, police have issued an advisory for users of the Althara junction ATM. "We have asked people who used the ATM in the past two-three months to block their cards. They must also be told to change their PINs so that the miscreants cannot use the cloned ATM cards to withdraw money," the DCP told IBTimes India.