The countdown for Pathaan's release has begun. SRKians are waiting with bated breath for Bollywood superstar Shah Rukh Khan's much-awaited film Pathaan. After four years, SRK will spread his charm again on the silver screen. Cinegoers have already booked tickets to watch King Khan on the big screen. The tickets advance booking has sold in humongous numbers worldwide.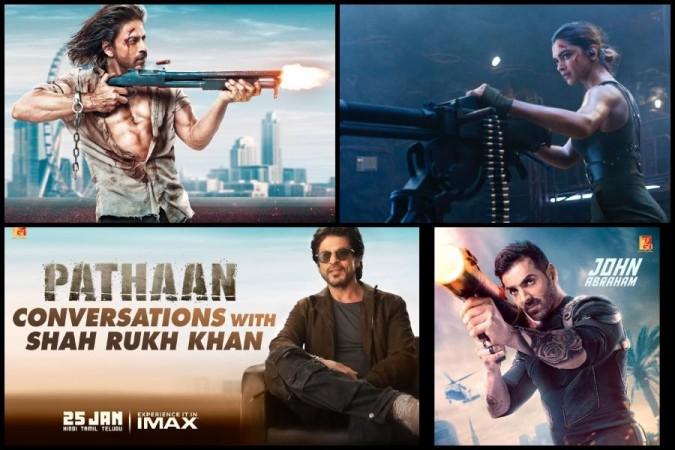 Well, SRK is known for his romantic roles and millennials have grown up watching and idolising the way SRK romances on-screen. His charisma has gibe a whole generation a reason to fall in love. However, it may sound ironic as SRK who is touted as the king of romance isn't too fond of essaying lover-boy roles, in fact, he loves high-octane action roles.
And now it seems, SRK's wish has been granted, King Khan is all set to unleash his action avatar as he plays a spy in the upcoming release Pathaan.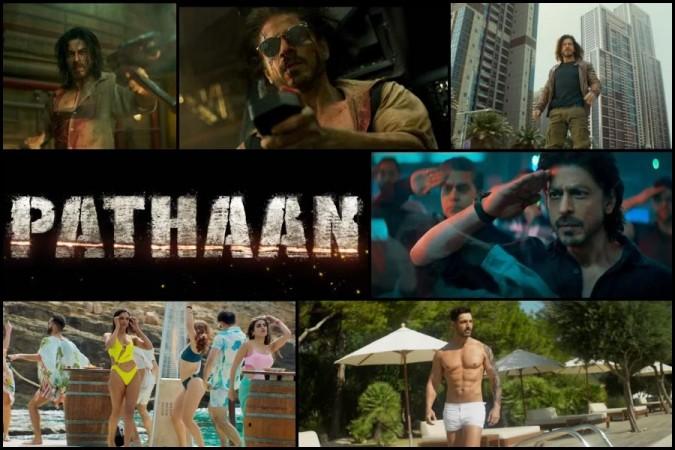 From King of romance to Patriotic Pathaan
In a video released by the producers, Yash Raj Films, SRK said: "I came to the film industry 32 years ago to be an action hero but I missed the boat because they made me a romantic hero instead. I've only wanted to be an action hero. I mean I love DDLJ and I love Rahul and Raj and all these good sweet boys but I always thought I was an action hero, so for me, it's my dream come true."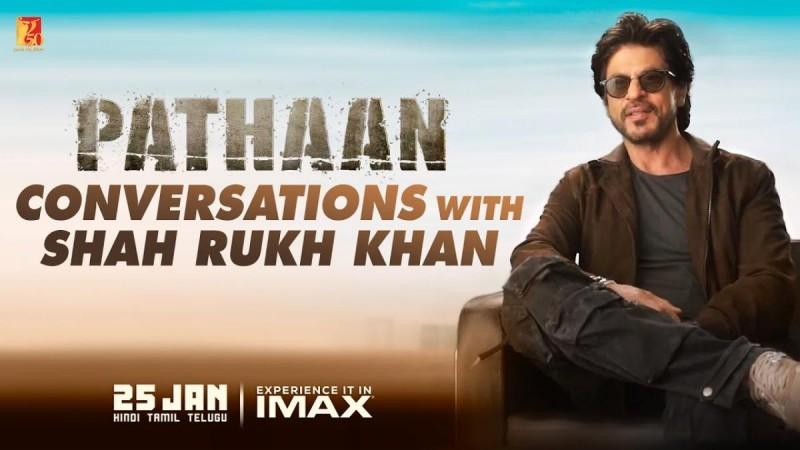 About his role in Pathaan
Talking about his character in Pathaan, SRK averred, "Pathaan is an easy guy, doing a lot of tough things and I think he's naughty, he's tough but doesn't wear it on his sleeve. He's trusting. He's honest and I think he very single-mindedly thinks of India as his mother."
SRK has teamed up with Deepika Padukone. They duo have doled out epic blockbusters like 'Om Shanti Om', 'Chennai Express' and 'Happy New Year'.
Speaking about working with Deepika, Shah Rukh said: "You need someone of the stature of Deepika to be able to pull off a song sequence like 'Besharam Rang' and then you know, to be able to do action, where she takes a guy and pulls him right over herself and beats him, she's tough enough to do that too. That kind of combination could have only been achieved with someone like Deepika. It's quite a layered character for an action film heroine so to say."
Shah Rukh Khan spoke about his off-screen camaraderie with John
SRK said, "I met him many times when he was doing a film or we wanted to do a film together and this happened perchance. I was very keen he does it and was kind enough to do a role where he is really a bad guy. He is a top star. He has his own franchises happening and he has got these really cool action films happening and to decide to take on a film where he is a bad guy, you know, so takes a lot of guts."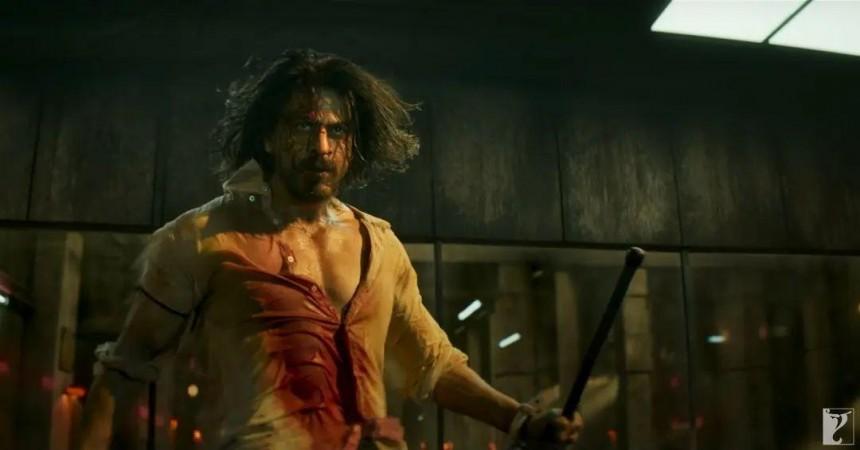 Shah Rukh also shared that while most actors refuse to play antagonists in films, John is different. "Takes a lot of confidence in your own self, especially when I see in the Hindi film scenario. Heroes don't play bad guys. I'd love to play a bad guy. I gained deep respect for him."
"It was nice working with him, so I realised he is a gentle giant. You know when we were doing action and everything. He says...he called me a national treasure and said, 'I will not hurt you.' I said you can, it's ok. He is very shy and I had to do a lot of convincing to tell him it's ok, you can punch me and I won't get hurt. I think he is so proficient in action. He really helped me look nice you know, in body language. It was very kind of him. I think when you are doing a film with a co-star like John, there is a lot to learn from him. Being the star that he is and the respect that he has for me."
"I hope when Pathaan comes out, one of the most liked characters, genuinely is John's. I really wish it because it takes a lot of guts to do what he has done as an actor and as a star," added SRK.
The interview of SRK comes after reports suggested that things were not right between John and Shah Rukh Khan. Several media reports claimed that John was upset about the final cut of Pathaan which didn't go down well with the actor and it strained his equation with Shah Rukh Khan. However, John's appearance at an event where he dodged a question regarding Shah Rukh Khan's physique in Pathaan, added fuel to the fire.
Pathaan stars Shah Rukh Khan, Deepika Padukone, John Abraham as the antagonist. The film is set to release on January 25, 2023 in Hindi, Tamil and Telugu.