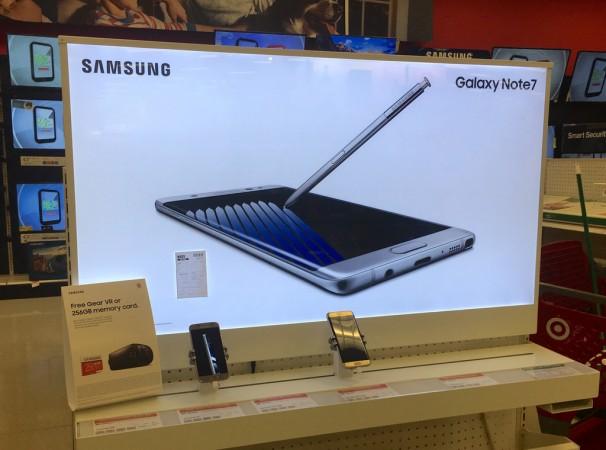 Samsung Galaxy S8 and Galaxy S8+ are the phones you can't take your eyes off, but the best is yet to come. While there's a lot of buzz about the iPhone 8, OnePlus 5 and Nokia 9 smartphones, there's equal anticipation for the Galaxy Note 8 despite its predecessor's ill fate. And the latest leak is insurance that fans won't be disappointed with the Galaxy Note 7 successor.
Two new images of the purported Samsung Galaxy Note 8 have appeared online. Despite striking similarity between the leaked handset and the Galaxy S8 series, there are some distinct changes that set the new phone apart.
For starters, the rear panel gives away more than any of the previous leaks have. The rear panel of the leaked Galaxy Note 8 doesn't have a fingerprint scanner but sports a vertically aligned dual camera setup along with an LED flash. Turning over to the front, we do not see any major difference between the Galaxy Note 8 and Galaxy S8+, which is a good thing.
It appears the Galaxy Note 8 has the Infinite Display with no physical buttons on the front. This raises a big question – where did Samsung place the fingerprint scanner? Well, considering the ongoing rumours that the Galaxy Note 8 will sport a fingerprint scanner built in the display, it may finally be true.
If Samsung pulls it off, Galaxy Note 8 will be the first of its kind to feature such a technology. Even the dual camera setup at the back is new for the Galaxy series. Samsung is giving every reason for smartphone enthusiasts to wait for the big release sometime August this year.
Those aren't the only features you should look out for in the Galaxy Note 8. It will be called a flagship smartphone for a reason, and have a powerful armour to face rivals like iPhone 8. Samsung Galaxy Note 8 is expected to come with a 6.2-inch Quad HD display, Snapdragon 835 chipset, 6GB RAM, Iris scanner, and an upgraded S Pen stylus.
The pricing will indeed be an interesting area where Samsung will battle Apple, but it's still a long way to go. Until the official release of either Galaxy Note 8 or iPhone 8, stay tuned for updates.