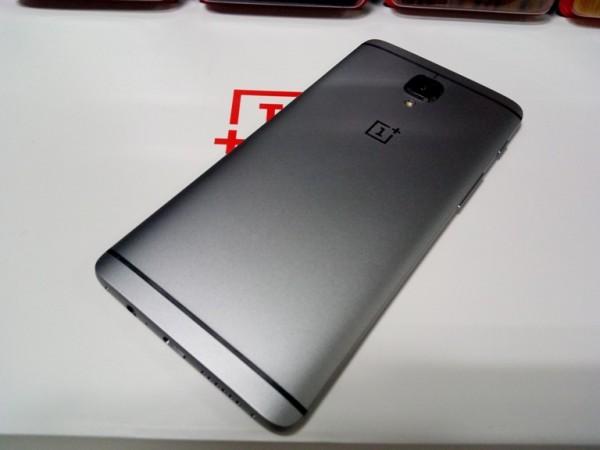 The winter may be coming, but the flagship battle is already here and it's a fierce one. Samsung Galaxy S8, LG G6, Xiaomi Mi 6 have already marked their presence in the arena as more warlords are yet to come.
Nokia, in addition to playing the nostalgia card with Nokia 3310, is making a major comeback with Nokia 9, and the prominent "flagship killer" OnePlus is about to disrupt the competition with its OnePlus 5. Apple is still a long way from launching the iPhone 8, so let's just take the Nokia 9 and OnePlus 5 into consideration.
Both smartphones are generating equal amount of interest in the smartphone space. There are a lot of expectations from OnePlus after consistently delivering successful flagships and Nokia has to live up to its reputation after being suffered at the hands of Samsung and Apple in the premium smartphone race.
While it is entirely unresolved how these two companies will turn the tables around in the ongoing flagship battle, but it will be an interesting face-off between the two tech giants.
Nokia 9 vs OnePlus 5. If only there was a DLC with this title for PS4 or Xbox One!
Let's settle into the reality. Both smartphones are expected to arrive this year. From what we've heard so far, there are a lot of similarities between the two smartphones even though they're galaxies apart. So let's take a look at what each phone has to offer in terms of specifications, based purely on rumours and well-sought speculations.
Display
OnePlus 5 is going to bring a massive upgrade in terms of display quality as compared to its predecessors. After mostly sticking to Full HD resolution for its flagships, the company is expected to make the jump to Quad HD or 2K display this year. The screen size will remain the same at 5.5 inches. Overall, it will be a great combination of screen size and screen resolution for daily use.
But Nokia isn't going to lag anywhere behind. The upcoming Nokia 9 is expected to pack a 5.5-inch Quad HD OLED display, which will be equivalent to what OnePlus 5 is going to offer.
Processor, RAM, storage
Both OnePlus 5 and Nokia 9 are going to be powered by Qualcomm's octa-core Snapdragon 835 chipset. While Nokia 9 is said to come with 6GB/8GB RAM and 64GB/128GB storage options, OnePlus 5 is going to have 6GB and 8GB of RAM for 128GB and 256GB storage models.
Yet another close tie between the two flagship phones.

Camera
While everything else is rumour, OnePlus has confirmed its partnership with DxOMark Mobile for the camera of OnePlus 5. Rumours suggest the flagship will come with DxOMark Mobile's 12MP dual cameras with RGB and monochrome lenses, LED flash and an 8MP front snapper.
As for its rival, the Nokia 9 is expected to have a 22MP PDAF with Zeiss optics camera at the back and a 12MP front-snapper. Looking at both camera specs, we are quite intrigued to check out OnePlus 5's camera. But Nokia's Zeiss optics camera has been great back in the Lumia days, so we are equally excited to check out the Nokia camera too.
Battery
Nokia 9 is rumoured to have a 3,800mAh battery with Quick Charge 4.0 support. In comparison, OnePlus 5 will pack a 3,600mAh battery with Dash Charge 2.0. We have reviewed the Dash Charge feature and it's needless to say that it works impressively well.
Release date and Price
OnePlus 5 is expected to arrive in June. The latest rumour is that it might be announced on June 15, which is yet to be confirmed. As for Nokia 9, there's no exact timeframe, but we can expect it sometime in July or August.
With almost all the specs standing equivalent to each other, where does the phones part ways. If you haven't guessed it, it's the price. OnePlus, which is known for its competitive pricing, will reportedly launch the OnePlus 5 for around $449 (approx. €408/ Rs. 28,878).
The same cannot be said about Nokia 9, which is rumoured to cost around $700. Let's just wait for the outcome of this battle between the two flagships of 2017.