The Andhra Pradesh Chief Minister Chandrababu Naidu has been declared as the richest Chief Minister of India. A report released by The Association for Democratic Reforms (ADR) and National Election Watch (NEW) states that Naidu has declared assets worth a whopping Rs. 177 Crores.
ALSO READ: BJP-TDP alliance on the brink of a break up? AP CM Chandrababu Naidu hints at it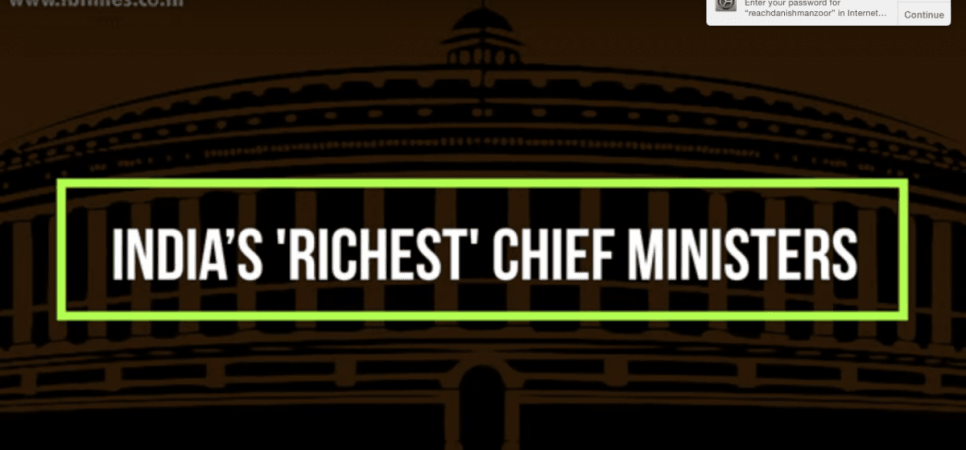 According to the report, Naidu has approximately Rs. 134 crore in movable assets and around Rs. 42 crores in immovable assets. After Naidu, Chief Minister of Arunachal Pradesh Pema Khandu is second in the list. Khandu has declared assets which are worth more than Rs. 129 crores, the report says. This includes Rs. 103 crores in movable and more than Rs. 26 Crores in immovable assets.
ALSO READ: Pawan Kalyan bats for Fatima Medical college students, condemns Centre, AP government
In the list, third place is held by Punjab's Chief Minister Capt. Amrinder Singh. Singh, however, is far behind the top two but still makes the cut. The report reads that Singh has declared assets worth more than Rs. 48 crores. This includes movable assets of more than Rs. 6 crores and immovable assets of more than Rs. 42 crores.
[WATCH THE FULL VIDEO ABOVE]
CLICK HERE TO SEE THE LIST OF 'POOREST' INDIAN CHIEF MINISTERS