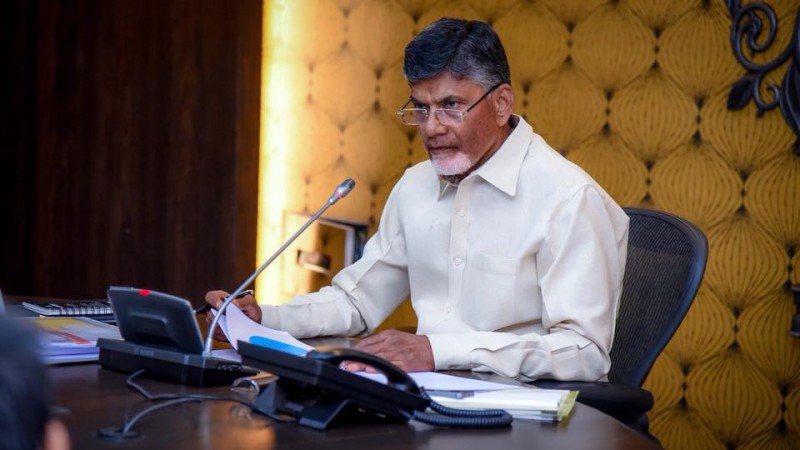 Andhra Pradesh Chief Minister N Chandrababu Naidu has made it clear that the Telugu Desam Party (TDP) is ready to part ways with the Bharatiya Janata Party, if the latter does not want to continue the alliance.
The TDP and BJP had joined hands during the AP Assembly and Lok Sabha elections in 2014. Post these elections, the TDP is a coalition partner in the BJP-led National Democratic Alliance (NDA) at the Centre and the BJP is also sharing power in the state. During the campaign, the BJP had assured to give Special Category Status (SCS) to AP, but it has failed to keep up its promise after the elections.
N Chandrababu Naidu has put in a lot of effort to get the SCS tag, but everything has gone in vain. The AP CM has also come under severe criticism from the opposition parties for his failure. While he is struggling to respond to them, some state BJP leaders have been criticising the TDP on various issues.
The upset AP CM has said that he was adhering to coalition "dharma" by reining in his party leaders from reacting to their statements. "As per the coalition dharma, I am strictly controlling the TDP leaders from criticising the BJP. When a leader from Tadepalligudem in West Godavari made some remarks against the BJP, I gave a strict warning to him," the New Indian Express quoted the AP CM as saying.
He said that it is time for the BJP to control its leaders. Going a step forward, he revealed that his party is ready for a split if the BJP does not want the alliance. "It is up to the saffron party leaders to decide whether they follow the same dharma or not while dealing with the TDP. If they don't want an alliance, we will just say a Namaskar and will speak then," Naidu added.
Some of the state BJP leaders have expressed their willingness to work with the opposition YSR Congress Party. On the other hand, YSRCP chief YS Jaganmohan Reddy has also stated that he would support the BJP if Andhra Pradesh was given special status. Talking about this development, Chandrababu Naidu hit out at Jagan, saying that he is extending his support to protect himself from the cases.
"Was it the first time he (Jagan) is saying so. He gave support to the BJP in both the President and Vice-President elections without any condition on SCS. He also announced the resignation of YSRC MPs for the cause. He is doing all this just to protect himself from the cases and portray himself as a fighter for the cause of SCS,'' Naidu said.