Guneet Monga and Kartiki Gonsalves did India proud by lifting the coveted Oscars 2023 for The Elephant Whisperers. The two Indian women won the Best Documentary award. While Kartiki took 43 seconds to finish her thank you speech after lifting the trophy. And by the time Guneet could start her speech, the music that starts playing after 45 seconds. And now, Monga has opened up about the same.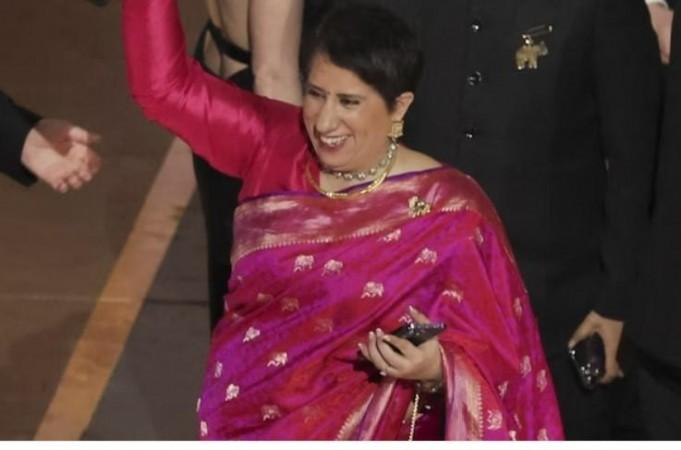 The Lunchbox producer has said that she was shocked by her speech cut short like that. She added that her heart had started racing upon realising that she had come this far but not given a chance to speak. She, however, assured everyone that she will make sure to come back on the stage and say what she has to say.
Guneet left shocked, disheartened
"I am extremely disheartened that my speech was cut off. There was a shock on my face. I just wanted to say it's India's first Oscar in Indian production, which is such a huge thing. My heart started racing as I couldn't have come so far and not be heard. Western media is pulling up The Academy that I did not get to speak. People are so offended that I did not get the chance to deliver my speech," Guneet told Bombay Times.
Guneet vows to come back
She went on to add, "There are videos and tweets online expressing disappointment that I couldn't get to speak. This was India's moment taken away from me. But then, I thought it's okay, I'll come back here and I will make sure I'm heard. I have got multiple opportunities to share my thoughts and it's heartening to receive all the love. So a little empathy can go a long way here."