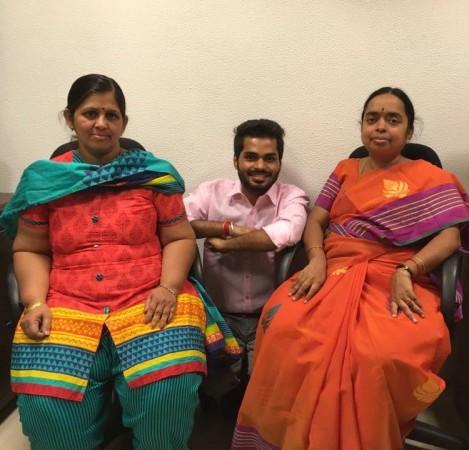 Sita Annadanam, general secretary of the women's wing of the Rashtriya Swayamsevak Sangh, reckons that marriage is a "sacred" bond and, therefore, "there is nothing called marital rape."
Rashtra Sevika Samiti, the women's wing of the right-wing Hindu organisation that was formed on Vijayadashmi in 1936, is holding a three-day conference in New Delhi to mark its 80th anniversary.
The Samiti was founded on the belief that "the Indian society is woven by the divine element a woman carries within her."
"There is nothing called marital rape. Marriage is a sacred bond. Coexistence should lead to bliss. If we are able to understand the concept of this bliss, then everything runs smooth," Annadanam was quoted as saying by the Indian Express.
According to Annadanam, the primary issues are women's security, exploitation, dowry, ghunghat and female foeticide. "The presence of an alcoholic man at home also causes problems. Men come home heavily drunk and don't undertake family responsibility. The entire responsibility falls on women. There should be total prohibition across the country. We are working for promoting sanskaras (impression or imprint) in the society," she added.
Annadanam was of the view that social evils in the Indian society are prevalent due to 1,000 years of western influence and that there is "low awareness" about such evils as "women do not have strong social consciousness." She added that women are now getting more opportunities to participate in social life and activities, something that wasn't there 50 years ago.
"The mother is the nucleus of a family. If a mother gives proper direction for life to her children, then they move ahead in a good way," Annadanam told the IE.
When asked about the issue of triple talaq, Annadanam said that it is dangerous for a woman because marriage was a "bandhan" that secured a woman's life.
"The problem has emerged from there [Muslim society], the solution too should come from there. We need an intellectual debate about what needs to be changed. Law is good, but those who implement the law must undergo a change to bring about the change in the society. In the north-east, women do all kinds of work. Tribal women are empowered," the general secretary added.