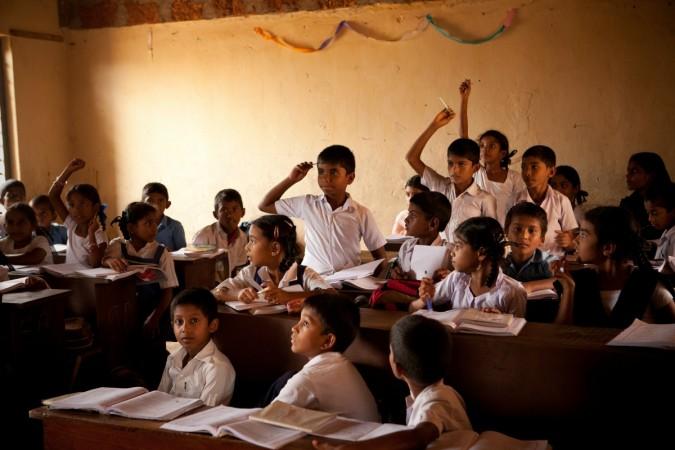 The education arm of the Rashtriya Swayamsevak Sangh (RSS) has reportedly recommended to the Union Human Resource Development (HRD) Ministry that mandatory learning of English be done away with at elementary and high school levels. It has also made a number of other suggestions that could raise the bogey of saffronisation of education yet again.
Coupled with other suggestions from the Shiksha Sanskriti Utthan Nyas (SSUN), like removal of any derogatory references to anything Indian — religion, philosophy, practice or person — be removed from textbooks in all levels of education are sure to raise the hackles of political parties as well as activists, who could see this as an example of whitewashing of education.
Another big suggestion is the introduction of Indian languages as the medium of education in IITs and IIMs. The SSUN has also recommended that schools that make students mandatorily speak in English — a step taken improve the spoken English of the pupils — be penalised for doing so.
According to an Indian Express report, the HRD Ministry has even said in an email to the SSUN a few days ago that the "suggestions given by you have been noted down. They will be discussed during the formation of the new education policy."
The crux of the suggestions seems to be languages, with one recommendation being that never should English be offered as an alternative to any Indian language at any level. If implemented, this move could mean no English in several vernacular-medium schools where the language is currently taught as an elective.
Another suggestion the SSUN has put forward is that scholarship from the University Grants Commission (UGC) be provided to only to those research projects that pertain to requirements of the country. If implemented, it could severely impact the kind of research done in India, especially those that could have the potential to draw international attention to them.