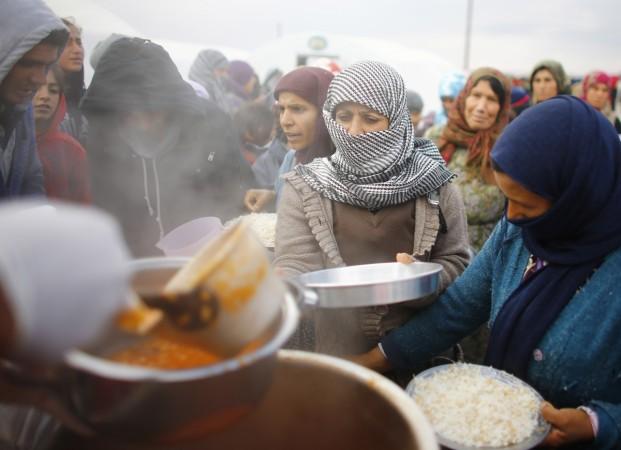 Millions of Muslims around the world celebrate Eid al-Fitre on Saturday, 16 June. It's a time for them to end a month of arduous fasting and indulge in celebrations. Aside from prayers and other acts of spiritual nature, food is an integral part of the festivities. And that's not limited to cooking and eating but giving it to others in need as well. However, how well placed are the Muslim refugees around the world? Especially in Europe?
There are millions of Muslim refugees in Europe. Most of them had escaped mindless political violence in countries like Syria, Libya and Iraq. There are hundreds of thousands more from African nations. While refugees in Europe largely benefit from the presence of international aid organisations and financially strong Muslim communities, those stuck in various part of Middle East and Turkey see their celebrations blighted by scarcity. The same is the case of the Rohingya Muslim refugees marooned in several places in south Asia, including in India.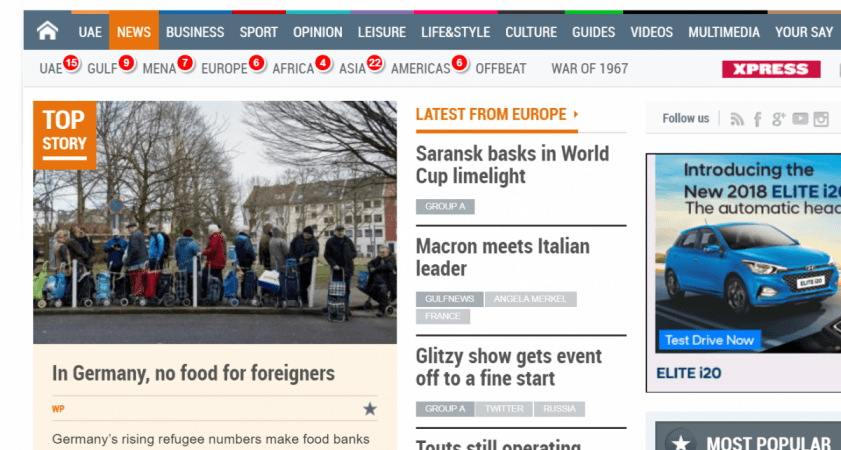 However, one refugee story from Germany, originally published in March, was picked up by prominent Middle East newspaper Gulf Times on the Eid Day. It is titled 'No Food for Foreigners' and narrates the tale of largely Syrian refugees in the German town of Essen, home to thousands of people who fled conflict in Syria.
Gulf Times pushed the story on its front page, mentioning at the end that it was syndicated through the Washington Post. A search for the story leads you to New York Times, which published the original story on 15 March, 2018.
By placing the three-month old story on its front page on Eid Day, the Gulf News is obviously calling for attention to the plight of refugees stranded in other lands even as the community marks the biggest celebration in the calendar. The story does not make any mention of Eid celebrations, having been written three months ago. But it does poignantly describe the situation of Syrian refugees living in Germany.
The story opens this way: "Jorg Sartor does not like to turn newcomers away from his food bank, especially single mothers like the young Syrian woman with her 5-year-old son who had waited outside since before dawn. But rules are rules. And for the moment, it is Germans only."
The city in western Germany has a total population of 60,000. Of them more than 10,000 are Syrian refugees. The charity food bank has been in place for years and it did not discriminate between locals and refugees until last year. However, the growing number of refugees made the locals nervous, resulting in a ban on signing up more refugees.
With the ban in place, refugees, mostly widows and single mothers, are cut off from the basic access to free food. Local poverty was exasperated by the influx of refugees, putting a huge strain on resources. The locals suddenly found themselves jostling for place in the food line.
"There is already an element of shame in standing out there ... The last thing you need is having to fight for your place," the story quoted a local person as saying.
The Syrian mother who was sent away from the food bank empty-handed, also says the same thing. "I would much rather be home in my country."
Gulf Times probably wanted to throw uneasy light into the plight of millions of people, as well as into complex issues of expatriation, race, religion, borders and nationality.