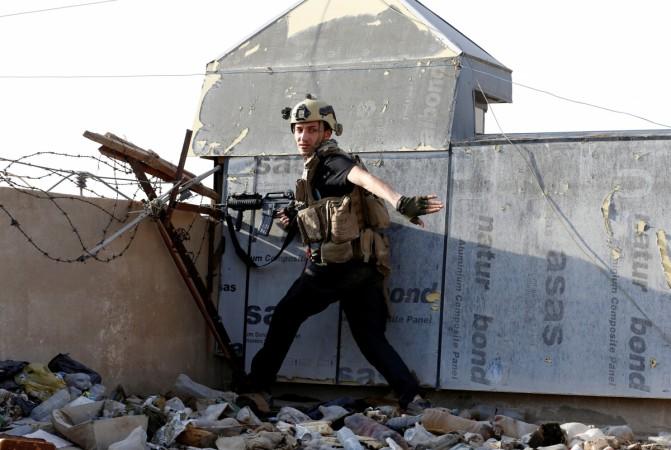 According to the new Global Terrorism Index, there has been a steep increase in the number of deaths caused by terrorism in the world's developed countries. The 10 countries which have suffered the most from terrorism-related deaths are Greece, Turkey, Denmark, Australia, Sweden, Mexico, Germany, Israel, the US and France.
The index has also revealed the deadliest terrorist group in the world is Isis (followed by Nigeria's Boko Haram), which has killed 6,141 people across 250 countries in 2015. While Isis carried out attacks in 13 countries in 2014, it doubled to 28 in 2015.
However, action by the military against Isis and Boko Haram has ensured that the number of people killed has decreased by about 10%. But there has been a 650% increase in terrorism-related deaths in developed countries, according to the Institute for Economics and Peace (IEP).
The index has listed out 274 terrorist groups but 75% of the deaths were caused by Isis, Boko Haram, al-Qaeda and the Taliban. 2015 has been the second worst year for terrorism-related deaths (in 2001, 9/11 caused 2,996 deaths). Isis and Boko Haram accounted for more than 51% of terrorism-related deaths in 2014.
Iraq, Nigeria, Afghanistan, Syria and Pakistan were the five countries that were most affected by terror attacks as 72% of terror-related deaths in 2015 occurred in these countries. In fact, Syria saw a 50% rise in terrorism from 2014 to 2015. The IEP states that the global economic impact of terrorism amounted to $89.6 billion in 2015.
IEF chief Steve Killelea said in a statement: "While the reduction in deaths is positive, the continued intensification of terrorism in some countries and its spread to new ones is a cause for serious concern and underscores the fluid nature of the modern terrorist activity."
He added, "The attacks in the heartland of Western democracies underscore the need for fast paced and tailored responses to the evolution of these organisations."
"Understanding the drivers of terrorism is crucial if we are to develop counter-terrorism strategies that help combat radicalisation," said Killelea. "Military operations are clearly contributing towards restraining Isis in Iraq, but the continued appeal of the organisation, evident in the Isis-inspired attacks in Europe, demonstrates the limitations of a purely military approach."