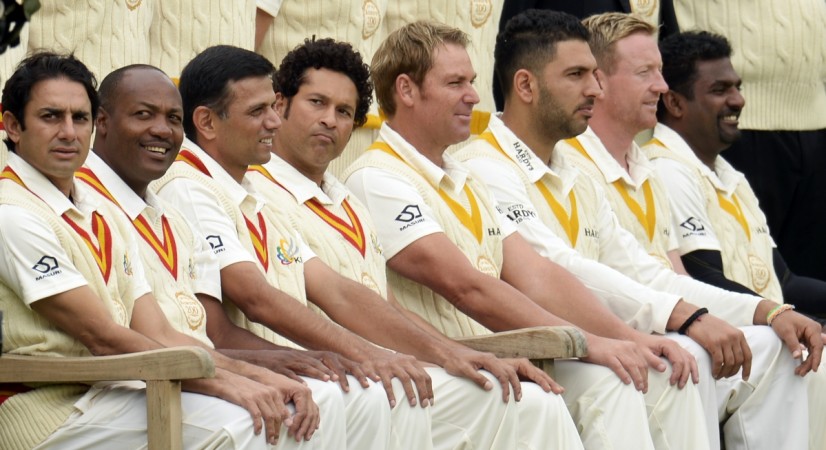 The proposed legends T20 tournament seems to have taken a major step in the right direction as the two concerned initiators of the league, Sachin Tendulkar and Shane Warne, visited the ICC headquarters to discuss the competition with cricket's governing body.
Both Tendulkar and Warne met ICC chief executive Dave Richardson at the global body's headquarters in Dubai to share the tournament's blueprint. Quite a number of international stars such as Andrew Flintoff, Brian Lara, Allan Donald have already agreed to participate in the tournament.
The competition is expected to be held in the United States in August-September.
"Sachin and Warne dropped in at the ICC headquarters this morning and met the ICC CEO Dave Richardson to share their planning and blueprint for the league that they are planning to float," Times of India quoted an ICC spokesperson.
But, the ICC do not have the right to pass a private league, it has got to be sanctioned by the governing body of the country where it is being played. So in this case, the onus falls on USA Cricket Association.
"Look, ICC is not the body to clear the tournament. As per ICC's constitution, it is the home board that clears the tournament and informs the ICC subsequently about it," the spokesperson added.
"The rule remains the same. There the governing body is USACA (United States of America Cricket Association) and if it's being held in the US, they would need their approval."
However, it looks like this is not the only T20 league which is going to be on show, as Dean Jones and the Emirates Cricket Board (ECB) have launched another parallel league, Masters Champions League (MCL), consisting of some senior cricketers.
Brian Lara, Jacques Kallis and Adam Gilchrist are some of the icon players in the league, which might come to fruition from February 2016 onwards.