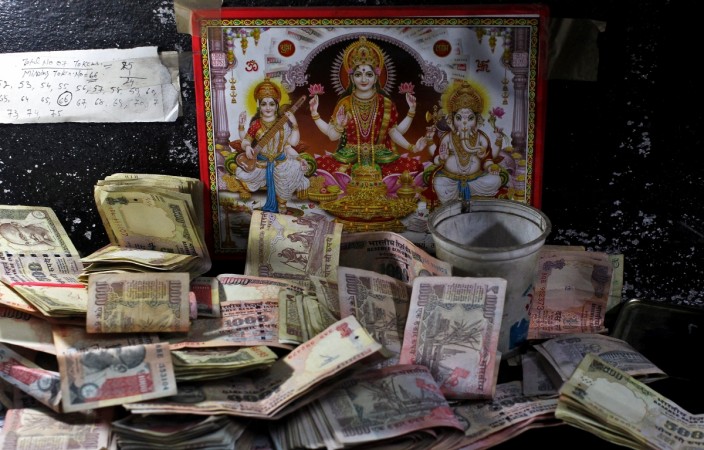 India's fight against black money has had an unintended beneficiary — temples. Post the Modi government's decision to demonetise high value currency notes of Rs 500 and Rs 1,000, temples across India have seen a sudden surge in donations of notes of these two denominations.
The 16th century Jalakandeswarar temple in Tamil Nadu has received donations of Rs 44 lakh in Rs 500 and 1,000 notes following this crackdown, according to NDTV. Temple authorities were of the opinion that this has come from a single donor or a group, the report added.
Similarly, local reports suggested that donations had also gone up at Jagannath temple in Puri of Odisha and Ram Lalla temple at Ayodhya in Uttar Pradesh.
Taking what some hail as one of the boldest moves of economic reforms, the Indian government on November 8 demonetised Rs 500 and 1,000 denominations to check the flow of black money in the system. Despite being the fastest growing large economy of the world, around 95 percent transactions in India is still cash-based, making tax evasion easier, leading to emergence of a parallel economy.
This latest government step has led to instances where people with black money are trying various options of converting it to white or escaping from tax department's radar.
Meanwhile, as donation to temple trust is one of the ways to get rid of the unaccounted money, some temples have declined to accept such denominations altogether. The famous Golden temple in Amritsar and a temple in Kanpur have asked devotees not to put demonetised currencies in their hundis.
Last week, Prime Minister Narendra Modi surprised the country by announcing an immediate ban on Rs 500 and Rs 1,000 notes. The government's decision to halt circulation of the two higher denomination currency notes was taken to stop terrorism financing and to end corruption practices.
At present, printing presses are working full timeto print bank notes, which would ensure availability of the newly-introduced currency notes of Rs. 500 and Rs 2,000, the RBI said in a statement on Saturday. "To sustain the demand, printing presses are printing the currency notes at full capacity so that adequate quantum of notes is available," RBI said.