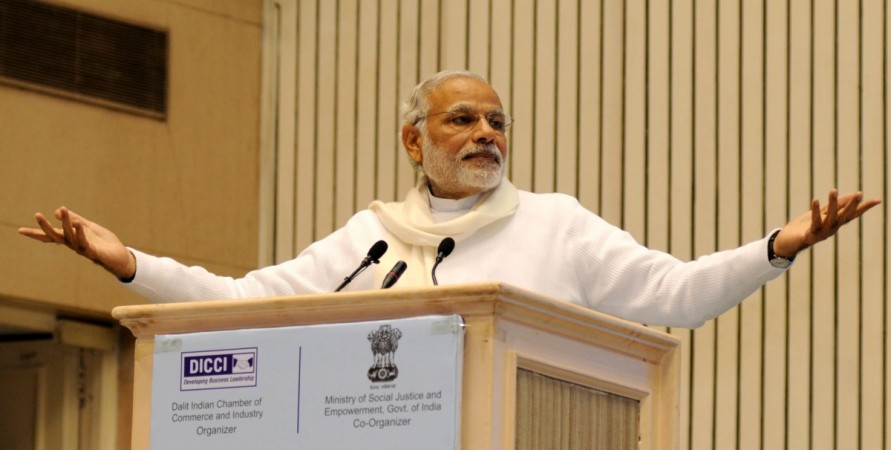 Prime Minister Narendra Modi, who is currently in Japan spoke about the demonetisation drive (of old Rs 500 and Rs 1,000 notes) for the first time on Saturday. The Indian prime minister, in his speech, warned that there could be more measures to curb black money circulation post the December-end deadline.
While addressing a gathering of about 500 non-residential Indians in Japan, Modi said: "Some people think that after December 30 deadline, this will all end. I want to declare once again that once this scheme ends, there is no guarantee that something else will not be introduced to get rid of such people," the Indian Express reported.
He also said that black money to the tune of Rs 1.25 lakh crore had reportedly been "unearthed" in the last two years under the rule of the BJP government. "I believe this very clearly that, if anything unaccounted comes up, I will check its records going back to independence," the publication cited Modi's speech.
In his speech, Modi subtly hinted that the hoarders of black money will lose out, but the common or honest man will not face any problem. "We will deploy as many people as required for this. Honest people will not face any problem. No one will be spared," he added.
On November 8, Prime Minister Narendra Modi surprised the country by announcing the immediate ban of Rs 500 and Rs 1,000. While the majority of the population welcomed the measure, which is seen as a move to end black money circulating in the Indian economy, others slammed the government's surprise move.
In other news, following demonetisation of Rs 500 and Rs 1,000 currency notes announced last week, there has been a huge rush to exchange the notes at banks for new ones. The printing presses are printing new currency notes in the country in a full-fledged manner. "To sustain the demand, printing presses are printing the currency notes at full capacity so that adequate quantum of notes is available," the Reserve Bank of India (RBI) was quoted as saying by the Times of India.